Gold FM Police File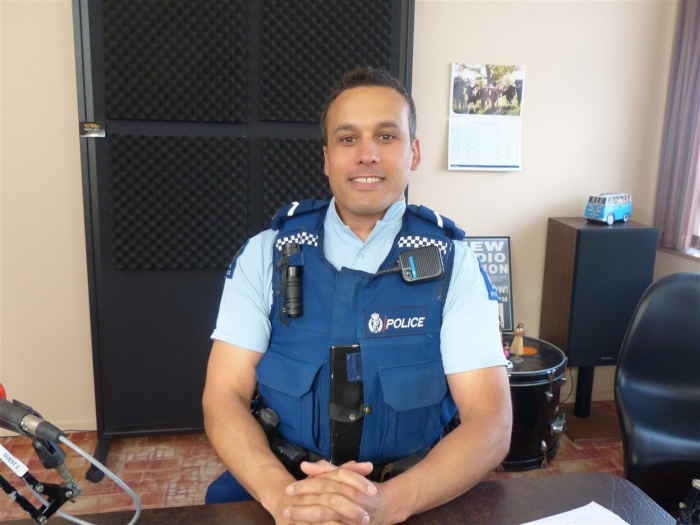 Community Constable Harley North updated the Gold FM Police File, which featured a 50 year old woman who has been taking up a lot of police time lately.
Harley also talked about the robbery of an antique dealer in Waihi on Monday and provided a Police Crime Prevention Tip regarding young people being approached by strangers displaying threatening behaviour.
Listen in to our podcast to hear the full details.
Tuesday 28 August
The 50 year old Waihi female who repeatedly featured last week was arrested again for breaching her Court imposed bail conditions for contacting the victim of her assault.
A 20 year old Waihi male was arrested on two warrants to arrest at a Mueller Street address. He was also charged with burglary in relation to a historic burglary at a Mathers Road address.
A 44 year old Auckland male was arrested after a vehicle stop at Karangahake Reserve. Checks revealed the male was required to arrest for breaching his Court imposed bail conditions.
Wednesday 29 August
A 19 year old Waihi female was arrested and charged for her role in the same historic Mathers Road burglary reported earlier.
A 30 year old Waihi male was arrested at Mueller Street for Disorderly Behaviour after becoming intoxicated and assaulting a neighbour who came to his assistance. The male offender was detoxed in police cells and later released with a pre-charge warning.
Sunday 2 September
The 50 year old female struck again at Seddon Street allegedly stealing a mobile phone and damaging property at a local business. She allegedly smashed a window with a brick and entered the property where she assaulted a female victim with a weapon. She was also in breach of her Court imposed bail conditions not to associate with the victim. The offender was arrested, held in police custody and transported to Hamilton for Court.
Waihi Police assisted Whangamata Police with the arrest of a 37 year old Whangamata male for breaching his Court bail conditions.
Police crime prevention advice for the week:
Late evening about 3 weeks ago a female youth was approached by a two males at Adams Street. The males confronted her and were threatening. One of the males assaulted her by grabbing her arm and touching her back. She was able to escape the males without injury or physical harm. The incident was a frightening experience for the young female victim who in this case had a legitimate reason for being out after dark. Police advice to parents of young people is that in general they should not be out and about roaming streets after dark alone unless in the company of a parent or guardian. Police can detain and return young people to their parents in certain situations. In the unlikely circumstances that a youth or child is accosted on the street by a stranger, do not engage with the stranger and if you feel threatened, make as much noise as possible by shouting repeatedly for help, do not remain, instead run to safety. Try to remember people descriptions, vehicles and other important information that will assist police. Always report incidents of this nature to police 111 immediately. If anyone has information about this incident please contact Waihi Police.
Monday September 03
Police are very keen to hear from anyone who has information that could lead to the apprehension of two men who robbed an antique dealer visiting Waihi on Monday. 
See the Waihi Police Media Release on our FB page and website and listen in to our podcast for more details.
Waihi Police are interested in any information relating to crime. For non-urgent matters or enquiries contact Police 24/7 on 0800 780 101 (ask for the Crime Reporting Line) or to remain anonymous call Crimestoppers 0800 555 111; or visit the Waihi Police Station during public counter open hours Monday to Friday 8:30 am to 3 pm. For urgent matters call 111 and ask for police.