Gold FM Police File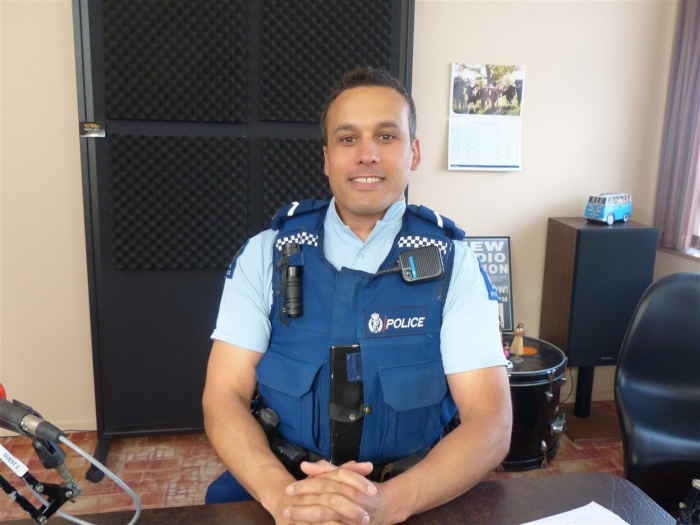 Community Constable Harley North updated the Police File this week and reminded people about driver responsibility regarding alcohol. Listen to the podcast to hear the full Gold FM Police File with Community Constable North.
Wednesday 5 September 
A 27 year old Waihi male presented at the Waihi Police Station and was arrested for a historic family harm incident. The male has been charged with contravening a protection order and was held in police custody and transported to Hamilton for Court.
Thursday 6 September 
A 55 year old Paeroa male was arrested at Karangahake Reserve on a warrant to arrest for failing to appear at Court. He is currently on active charges for Threatening to Kill and Wilful Damage. He was held in police custody and transported to Hamilton for Court. Police attended a burglary at a McKinney Street, Waihi address where a dog kennel was stolen. Police are seeking information from the community.
Saturday 8 September 
Police conducted an alcohol harm reduction operation in the eastern Waikato. Two off-licence premises were found in breach of the Act by selling alcohol to minors, one at Waihi and the other at Waihi Beach. Police and the Liquor Licensing Authority are currently investigating.
A 26 year old Waihi Beach male was arrested for offensive behaviour outside Waihi Beach Hotel. The male was found by police urinating on hotel property within view of others and made no attempt to conceal himself. He refused to desist and was taken into custody.
A 27 year old Whangamata male was arrested for refusing to accompany a police officer for an evidential breath test. The male was stopped by police at BP Connect Waihi after being reported to police for dangerous driving between Waihi Beach and Waihi. The male refused to cooperate with alcohol breath test procedures and resisted arrest. Back at the police station, the male returned a result of 396 mircograms of alcohol placing him over the legal limit of 250. He was forbidden to drive for 12 hours and released on a summons to appear at Court.
A Nissan motor vehicle was stolen from Waihi Baptist Church at Kenny Street. The vehicle was found dumped a short distance away at Park Lane. Police are awaiting forensic results and are following up on leads to identify the offender.
Sunday 9 September 
Police attended a burglary at a Seaforth Road, Bowentown address. Entry was forced via a window. Food items were stolen and it appears the offender may have been living at the scene for a short period. Police are awaiting results from forensic testing.
A 69 year old Auckland male was stopped by police at Kenny Street, Waihi. He was suspected of being under the influence and underwent alcohol breath testing procedures. He was processed and returned a result of 950 micrograms of alcohol.
Police crime prevention advice for the week: A significant proportion of Police work involves alcohol-related incidents. This includes violent offending, drink driving, family violence and incidents involving young people. At least a third of all Police recorded offences are committed by an offender who has consumed alcohol prior to committing the offence. Operating a vehicle after consuming alcohol and some drugs increases both the likelihood of a vehicle crash occurring and the seriousness of the resulting injuries. As the alcohol level rises, the risk of crash involvement rapidly increases. 
Over the last month, Waihi Police have noticed an increase in drunk drivers on our roads. Last weekend the Waikato Police Traffic Alcohol Group (TAG) were in town. This is a specialist police unit that specifically targets drink drivers. They randomly visit towns within the district. Police will continue to target drink drivers anywhere, anytime. 
If you're planning to have a drink, be responsible, plan before you party, arrange other transport and don't drink and drive.
Waihi Police are interested in any information relating to crime. For non-urgent matters or enquiries contact Police 24/7 on 0800 780 101 (ask for the Crime Reporting Line) or to remain anonymous call Crimestoppers 0800 555 111, or visit the Waihi Police Station during public counter open hours Monday to Friday 8:30 am to 3 pm. 
For urgent matters call 111 and ask for police.