Gold FM Police File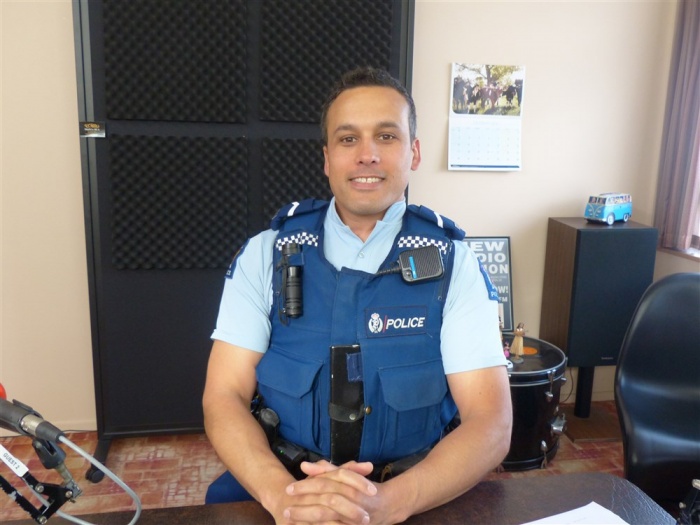 Community Constable Harley North updated the Gold FM Police File. Listen in to our podcast to hear the full details.
Wednesday 12 September 
Police attended a car vs motorcycle traffic crash at SH25 near the intersection of Golden Valley Road. One of the vehicles appears to have crossed the centre line into the path of the other causing a head-on crash. A 72 year old male motorcyclist was transported to Waikato Hospital with serious injuries.
Two Waihi residential properties were burgled overnight. A Mataura Road property was entered and property items stolen and a Roycroft Street property had 20 plants stolen from the front yard. Police are investigating.
A silver coloured hatchback drove on to the Waihi College fields causing some damage after doing wheel spins. It left before police arrived.
Friday 14 September 
Waihi Police executed two unrelated search warrants at residential properties at Roberts Street and Riverbank Terrace. Police were searching for stolen property in both cases. A 35 year old Waihi male was arrested and charged with theft. He will be appearing in Court soon.
A 49 year old Waihi male was arrested at a Wrigley Street address for breaching his Court imposed bail conditions by failing to abide by his curfew and being intoxicated. He was held in police custody for Court the following day.
Saturday 16 September 
Five mining protestors were arrested for Trespass at Talisman mine Karangahake after they unlawfully entered the property and refused to leave. They were all later released with a pre-charge warning and served with trespass notices.
A caravan was stolen from a Tatai Road, Bowentown address. Police are investigating.
A 49 year old Waihi male was processed for drink driving at SH2 Waihi. His evidential breath test result was 1524 micrograms of alcohol. He was a disqualified driver and his vehicle was seized and impounded for 28 days. He was arrested and charged and will be appearing in Court.
Monday 17 September 
A 26 year old Waihi female was arrested for two warrants to arrest for failing to appear at Court. She was held in police custody and transported to Hamilton.
*Waihi Police have come into possession of a unique antique pocket watch and are searching for the owner.*
Police crime prevention advice for the week: 
Driver distraction is a serious road safety issue. It is often the initial cause of serious road trauma. There are many potential causes of driver distraction. Choosing not to use a mobile phone while driving is one way you can minimise distraction, but it needs to become habitual to be a safe and competent driver. People think that it's dangerous to use their mobile phone while they are driving, yet many people still do it. Consequently, there is a gap between people's attitudes and their behaviour. Cultural change will only occur when people start publicly stating that they have an issue with it. Don't operate your cell phone whilst driving. When you get behind the wheel turn it off, or at least set it to airplane or do not disturb mode.
Waihi Police are interested in any information relating to crime. For non-urgent matters or enquiries contact Police 24/7 on 0800 780 101 (ask for the Crime Reporting Line) or to remain anonymous call Crimestoppers 0800 555 111, or visit the Waihi Police Station during public counter open hours Monday to Friday 8:30 am to 3 pm. 
For urgent matters call 111 and ask for police.
Listen to our podcast to hear the full Police File.