Gold FM Police File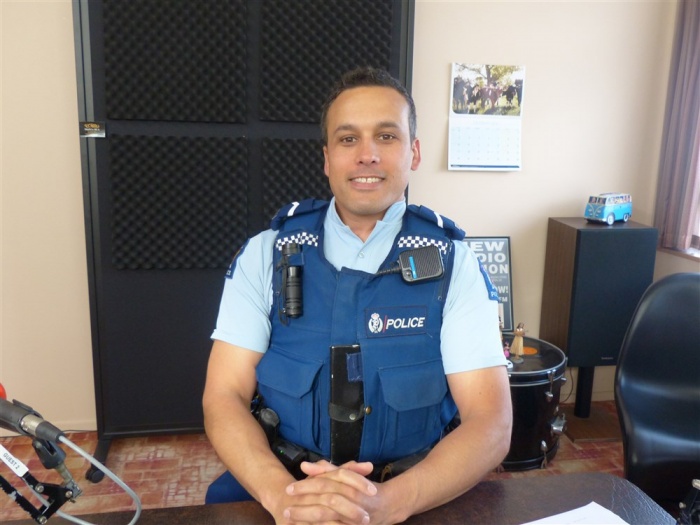 Community Constable Harley North updated the Gold FM Police File this week.
Wednesday 19 September 
Police received a report that a child was approached at Stafford Street by a male driving a red coloured ute. The police investigation later revealed that nothing untoward had occurred and the male knew the child.
A 39 year old male from Kaihere was arrested at Haszard Street on a warrant to arrest for failing to appear at Court. He is currently facing burglary and receiving charges.
Saturday 22 September 
A male was found unlawfully on property at a Kenny Street address. An occupier arrived home and their dog disturbed the male who fled and leapt over a fence. Police attended and were unable to locate him. 
Two residential properties were burgled overnight. A Regent Street property had an item stolen from the backyard and a Princes Street dwelling was entered forcibly and property was stolen. A neighbours vehicle was also interfered with. Police are awaiting forensic results for both cases.
Sunday 23 September 
Police were called to a Barry Road address after a St Johns ambulance officer was assaulted by a patient. The officer sustained a gouge to their nose and a cut above the eye. Police are investigating and charges are likely to follow.
Police crime prevention advice for the week: 
Internet fraud, spam and scams can affect anyone at any time. Being aware of what to look for and knowing what to do is important to protect yourself and your family. Police advise the following in relation to internet fraud: 
• Do not reply. A reply only serves to confirm that your email address is active and ready 
• Unless the email is from a known and trusted source, do not open attachments or click on links, as these can infect your computer with malicious programs 
• Think twice about emails from trusted sources but are 'Forwards' of joke or chain letter types, these can also be dangerous and may not have been sent by the trusted source 
• Notify the spammer's Internet Service Provider (ISP) the ISP is likely to shut down the spammer's email account or put filters and blocks on your email to stop spam 
• Do not forward hoax emails. Take a common sense approach when you receive strangely worded or sensationalist emails in your inbox. If you think the email is a hoax it probably is. Do your friends a favour and don't pass them on.
Waihi Police are interested in any information relating to crime. For non-urgent matters or enquiries contact Police 24/7 on 0800 780 101 (ask for the Crime Reporting Line) or to remain anonymous call Crimestoppers 0800 555 111, or visit the Waihi Police Station during public counter open hours Monday to Friday 8:30 am to 3 pm. 
For urgent matters call 111 and ask for police.