Gold FM Police File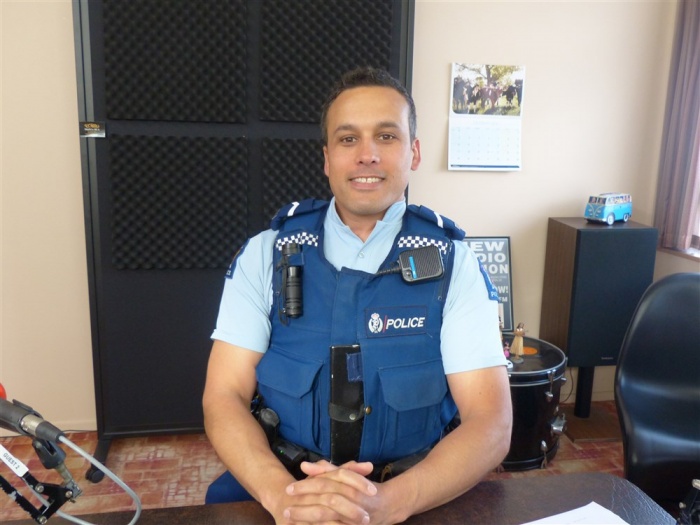 Community Constable Harley North called into the Gold FM studios to update us on police work. 
Harley and Brian Gentil talked about the importance of the four-second rule, following distances and the cameras at Waikino snapping a lot of speeding drivers. Listen in to our podcast to hear full details of the Police File.
Thursday 25 October 
A 28 year old Waihi male was charged with driving whilst forbidden after he attempted to evade police in his motor vehicle. He was found parked in a Johnston Street address. He will be appearing in Court soon.
Friday 26 October 
An unlawfully converted BMW motor vehicle was recovered by police at a Bowentown property. It was returned to its owner.
Friday 26 October 
A 32 year old Waihi male was arrested and charged with multiple drug offences after he fled from police in his vehicle to a Kenny Street address. He later re-appeared and police conducted a search of him and his vehicle revealing illegal drugs and paraphernalia. He will be appearing in Court soon.
Saturday 27 October 
In the early hours of Saturday morning, a motor vehicle parked at Kenny Street was sideswiped by another vehicle causing extensive damage to the driver's side. The offending vehicle fled from the scene. If anyone has information that can identify the offending vehicle please contact police or contact Crimestoppers.
Sunday 28 October 
A 41 year old Waihi male was detained by police for service of a police safety order in relation to a family harm incident which occurred at Kenny Street outside the police station. He was also charged with several theft charges in relation to repeat historic shoplifting from New World Waihi.
Police Crime Prevention Advice for the week: 
In some cases, burglars and thieves have worn high visibility clothing and workwear giving the appearance that they are tradesmen conducting legitimate business. Other times offenders have disguised themselves wearing name tags, uniforms and presenting fake identification posing as metre readers, council workers, charitable organisations or door to door salespeople. Some offenders are brazen enough to even pose as emergency service workers including police officers! Always be wary and if you're not sure - ask for identification. Another option is to ask for a head office phone number and supervisor to call and check them out. All people on legitimate business will carry identification. If you're not sure or suspect something is not right, call police 111 immediately and make a note of descriptions and vehicle registrations.
Waihi Police are interested in any information relating to crime. For non-urgent matters or enquiries contact Police 24/7 on 0800 780 101 (ask for the Crime Reporting Line) or to remain anonymous call Crimestoppers 0800 555 111, or visit the Waihi Police Station during public counter open hours Monday to Friday 8:30 am to 3 pm. For urgent matters call 111 and ask for police.