Gold FM Police File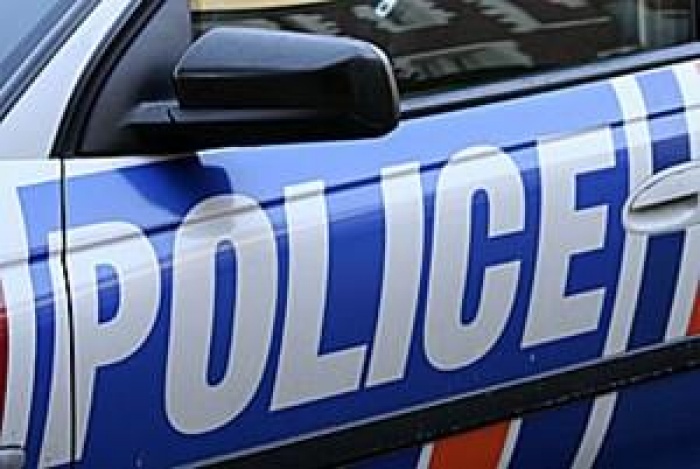 Wednesday 7 November
A male was disturbed by a member of the public after exiting a commercial property at Clarke Street. The alarm system activated at the scene. He is described as 6ft, Caucasian, wearing a red and black backpack. Police would like to speak to anyone who recognises the description and may be able to identify the male.
Thursday 8 November
A 46 year old Waihi woman lost her handbag at Waiouru. It was later handed to a police officer who happened to be in the area. The bag contained the woman's personal items including her wallet, identification and bank cards and unfortunately a minor amount of Cannabis and a pipe. She was spoken to at Waihi and her property was returned to her minus the drugs and utensils. She was also given a warning.
Friday 9 November
A Parry Palm Avenue residential property was burgled and the victim's cell phone was stolen. The victim says the property was secured and was unable to confirm how the offender gained entry. Police are investigating.
Saturday 10 November
A residential property shed at Consols Street was burgled. A lock and latch were broken. It is believed that the offender was disturbed by the owners dog and no property was stolen.
A 16 year old Waihi Beach male was stopped driving at Seaforth Road because his vehicle had a smashed windscreen. His vehicle was issued a non operation order. He also failed an alcohol breath screening test returning a result of 59 micrograms. Persons under 20 have a zero alcohol limit. He will be appearing in Court soon.
A residential property at Parry Palm Avenue was burgled. A male offender was disturbed by the occupant inside their home and fled before he stole anything. He is described as medium height and build, black and red chequered hoody and wearing a black backpack. He got into the passenger seat of a red or orange coloured Holden Astra style motor vehicle. The vehicle was driven by a female Maori aged 20-30 years. Somebody in the community will recognise these descriptions, police need your information.
Monday 12 November
Waihi Golf Course had an alarm activation after an offender opened a window to their premises. No property was stolen because the offender was disturbed. Police are investigating.
Overnight the commercial premises of Alton Drilling at Seddon Street were burgled for the third time in 7 days. Property items were stolen. Police are awaiting CCTV surveillance camera footage. If anyone has information about these burglaries please report to police or Crimestoppers.
Police Crime Prevention Advice for the week:
If you want to get serious about making our community safe and assisting police to tackle crime, consider volunteering for the Waihi and Waihi Beach Community Patrol (CPNZ). Volunteer patrollers act as 'eyes and ears' for police and full training and uniform is provided. Both patrols have marked patrol vehicles. Currently both patrols have vacancies and are recruiting more volunteers. This is a great way to given back to the community and do something to prevent crime and victimisation. Most patrollers give between 2-4 hours per month. For more information contact Community Constable Harley NORTH or Waihi Police.
Waihi Police are interested in any information relating to crime. For non-urgent matters or enquiries contact Police 24/7 on 0800 780 101 (ask for the Crime Reporting Line) or to remain anonymous call Crimestoppers 0800 555 111, or visit the Waihi Police Station during public counter open hours Monday to Friday 8:30am to 3pm. For urgent matters call 111 and ask for police.