Gold FM Police File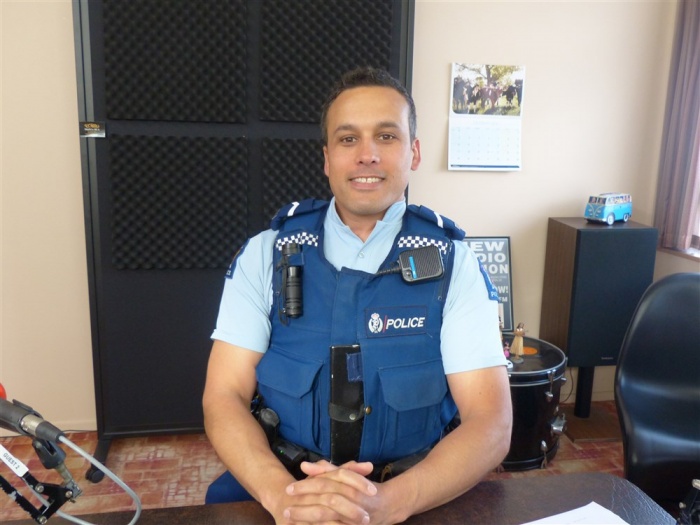 Senior Community Constable Harley North updated the Police File this week. Listen in to our podcast to hear what Harley had to say. 
Here's a summary: 
Tuesday 13 November 
A 63 year old Bowentown male was arrested for breach of bail. The male is currently facing serious violence charges in relation to a historic family harm incident. He returned to the female victim's address and another incident ensued. He has been remanded in custody.
Friday 16 November 
A 44 year old Waihi male was arrested for being unlawfully on property at an Adams Street address. The male forced entry to the premises and was squatting at the address. He is also charged with wilful damage and will appearing Court soon. 
A 41 year old Waihi male was arrested for a historic burglary at a Tetley Road, Katikati address. He will be appearing in Court soon. 
Two car loads of teenagers received warnings for smoking Cannabis in two separate incidents. One group at Barry Road and another at The Esplanade, Waihi Beach. Both vehicles and their occupants were searched revealing a minor amount of Cannabis and a bong. A male teenager at Barry Road was arrested and received pre-charge warning. 
Sunday 18 November 
A 41 year old Waikino male was arrested for a warrant to arrest for failing to appear at Court in relation to three historic shoplifting charges. He was held in custody and brought before the Court in Hamilton.
Monday 19 November
A 40 year old Waikino woman was served with three trespass notices warning her to stay away from various properties in Waikino. This occurred over the last week for various incidents including threatening behaviour and intimidation. 
A 35 year old Waihi male was arrested for serious assault in relation to a family harm incident at Mackay Street. The male was held in police custody and will be appearing in Court soon. 
Police Crime Prevention Advice for the week: 
Police love acronyms! One that all road users need to be fully aware of is 'RIDS.' RIDS stands for Restraints, Impairment, Distraction and Speed. For police officers, these categories of road policing offences are like waving a red flag in front of a bull. So if you get stopped by a police officer for any offences within these categories, don't expect to get a warning. The likely outcome is always enforcement which includes an infringement offence notice. Examples of these offences are not wearing a seatbelt, talking on your cell phone whilst driving, driving whilst under the influence of drugs or alcohol and speeding. RIDS offences have been identified as the major contributors to road fatalities. 
Waihi Police are interested in any information relating to crime. For non-urgent matters or enquiries contact Police 24/7 on 0800 780 101 (ask for the Crime Reporting Line) or to remain anonymous call Crimestoppers 0800 555 111, or visit the Waihi Police Station during public counter open hours Monday to Friday 8:30 am to 3 pm. 
For urgent matters call 111 and ask for police.