Gold FM Police File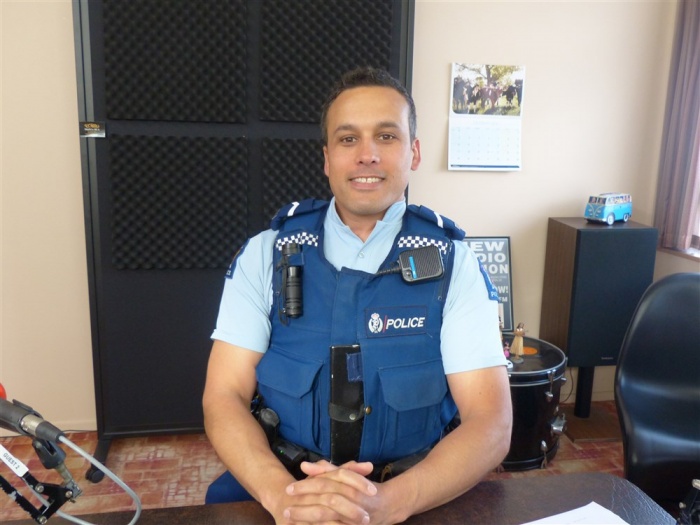 Senior Community Constable Harley North updated the Gold FM Police File this week. Listen in to our podcast to hear Harley talking about the work police have doing recently.
Here's a summary:
Tuesday 20 November
A 49 year old Waihi male was lucky to receive a warning after police discovered that he had been consuming alcohol in breach of his bail conditions.
Waihi Police assisted Paeroa staff to arrest a 21 year old Te Aroha male at a Menzies Place, Paeroa address. The male arrived at the address in breach of his bail conditions and allegedly began smashing property and seriously assaulted a female.
Wednesday 21 November
Police attended two burglaries, one at Fyfe Road, Waihi Beach and a second at Old Waitekauri Road, Waikino. In the latter burglary an axe, a fuel container and meat were stolen.
A 58 year old Waihi woman was arrested for obstruction and assault after an altercation at a Moresby Avenue address. While a council noise control officer attempted to seize audio equipment the female allegedly intervened ignoring police warnings and assaulted the noise control officer.
Friday 23 November
Police are investigating a poaching incident at Golden Cross Road where a deer was shot on private property in close proximity to housing and without permission of the land owner.
Saturday 24 November
Two Athenree woman received warnings regarding an incident involving a minor assault and a trespass matter.
A generator was stolen overnight from the rear of a ute at Golden Valley Road address. Police are investigating.
Two lawn mowers were stolen from a padlocked shed at an isolated Ngatitangata Road property. Police are investigating.
A 32 year old Waihi female was served with a summons for theft relating to a historic petrol drive off from Caltex Paeroa.
Monday 27 November
Police attended a burglary at the Surf Shack Café at Waihi Beach. Overnight someone has broken in and stolen a money from a donation container along with other items. Police are awaiting forensic test results.
Police Crime Prevention Advice for the week:
Rural crime has three distinct components; a motivated offender, a suitable target and a lack of a guardian. However opportunity is the key ingredient. You can reduce opportunity by taking notice who is out and about and talking to them particularly if they aren't locals. Lock your house, remove keys from vehicles, close access gates particularly to your driveway and house and keep an eye on neighbouring properties. Report any suspicious behaviour immediately to police 111.
Waihi Police are interested in any information relating to crime. For non-urgent matters or enquiries contact Police 24/7 on 0800 780 101 (ask for the Crime Reporting Line) or to remain anonymous call Crimestoppers 0800 555 111; or visit the Waihi Police Station during public counter open hours Monday to Friday 8:30 am to 3 pm. For urgent matters call 111 and ask for police.