Gold FM Police File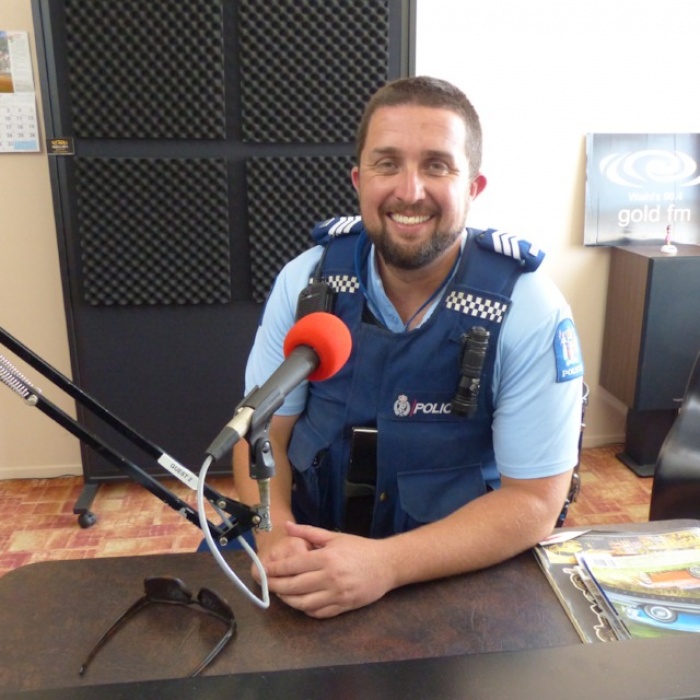 It was our pleasure to welcome Sergeant Nigel Sanderson back to the Gold FM studio. Sergeant Sanderson arrived in Waihi as a Constable in 2011 and in 2017 was promoted to Sergeant in Hamilton. After commuting for 18 months, in October Nigel took up the opportunity to come back to Waihi on secondment while Sergeant Craig Thorne is deployed to Bougainville.
Burglaries, a relatively peaceful and orderly New Year, bail breaches and breaching alcohol bans, cannabis possession and a male acting suspiciously towards young girls at Waihi were some of the topics covered in the Police File. People are reminded to report suspicious behaviour directly to police rather than social media.
Waihi and Waihi Beach suffered a rash of burglaries over the Christmas and New Year's period with multiple residences at the beach being entered. Mainly wallets and electronics were taken. Sergeant Sanderson said police wish to remind people to lock up their houses, whether they are home or not, to try to prevent these offenders from having easy targets.
Waihi was hit with a number of burglaries at commercial premises with cash and alcohol being the main targets. After some excellent work by officer's working over the holiday period, an arrest has been made in relation to the commercial burglaries and another male is being sought in relation to burglaries in the area.
New Year's Eve was celebrated in a mostly peaceful and orderly way with no arrests relating to alcohol and disorder in Waihi or Waihi Beach. There were a number of infringement notices handed out for people breaching the alcohol ban in both places.
Two males were arrested on 1st January – one for historic fraud matters and one for breaching his bail and recidivist driving while disqualified.
Two more males were arrested on 3rd January – one for breaching bail and one had a warrant for his arrest.
On the 6th January, three males were arrested – one for breaching bail and two for possession of cannabis.
A male has been reported as acting suspiciously at Waihi Beach. He has approached and tried to befriend a group of young teenage girls. His actions were inappropriate and upset the girls. If anyone witnesses this type of behaviour, please call 111.
Lastly, the lovely Frontline Station Support Officer, Greer has left Waihi Police and moved on to bigger and better things. She is wished all the best but it does mean that, for now, the hours that the front counter in Waihi is open are going to be reduced significantly. Please bear with local staff and for non-urgent matters or enquiries contact Police 24/7 on 0800 780 101 (ask for the Crime Reporting Line) or to remain anonymous call Crimestoppers 0800 555 111. Remember, if you need Police urgently, call 111.