Gold FM Police File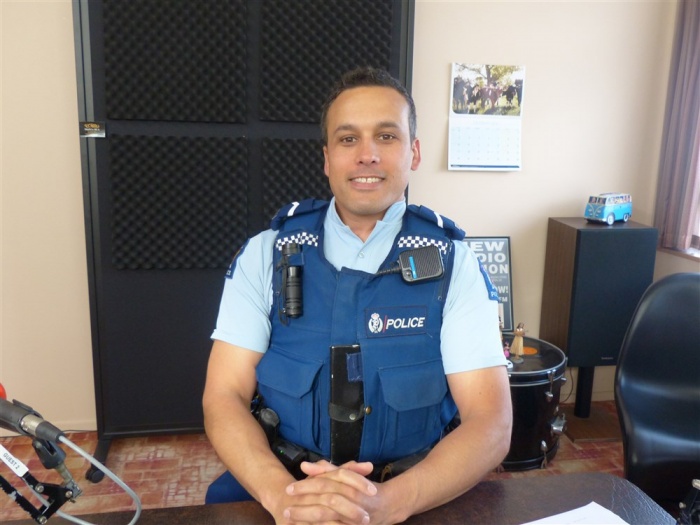 Senior Community Constable Harley North called in to update the Gold FM Police File. To hear Harley talking to Brian Gentil about the incidents police attended click on the link to our podcast.
Monday 6 May
Report of burglary at a Seaforth Road address. Forced entry to a downstairs toilet window. Appears that someone has been squatting at the property. Nothing stolen.
Wednesday 8 May
A report of a suspicious vehicle at Pukekauri Road turned out to be a stolen vehicle. Police found it at the substation but it took off and a pursuit followed from Waihi to Katikati where it crashed into a fence. The driver fled on foot through Katikati College but was arrested at Talisman Drive after a member of the public intervened and cornered the offender until police caught up to him. He was wanted by police for several offences and two warrants to arrest.
Friday 10 May
Police attended a suspected arson at a residential address on Waihi Whangamata Road. A fire caused some minor damage and was extinguished before there was more. Police are following leads.
A report of three young men dragging a large deer along the Hauraki Rail Trail drew the attention of witnesses resulting in a call to police. Information led police to a Te Aroha address where an 18 year old male was arrested for poaching. His property was searched and a firearm and ammunition were seized. A youth has been referred to police youth aid and a third adult male is yet to be spoken to regarding his involvement. The deceased deer was returned to its owner.
Saturday 11 May
A Waihi woman was arrested for failing to remain after she was stopped driving by police at Roberts Street but instead screamed abuse and drove off. Checks revealed that she was breaching her licence conditions and her front windscreen was smashed. Her vehicle has been ordered off the road and she has been charged.
A Waihi male in a similar pickle came to police attention at Amaranth Street. When stopped it was discovered he was a forbidden driver and his vehicle was illegally on the road with no warrant or rego. That was the least of his worries however because a check under the bonnet revealed a piece of string pretending to be an engine timing belt held in place with cellotape. Kiwi ingenuity or next level stupidity?
Sunday 12 May
A Waihi male crashed his vehicle down the road from his home at Russell Street then walked off. He was found at Seddon Street and underwent alcohol breath test procedures which returned a result of 701 micrograms. He got a bit grumpy and was arrested. Checks revealed he was a forbidden driver and had two warrants for his arrest.
Monday 13 May
An elderly Waihi man who went missing from his address at Gladstone Road sparked some concern and police search and rescue kicked into gear. A local police officer found him a few hours later unresponsive in a ditch and provided medical attention until ambulance arrived and transported him to hospital.
Tuesday 14 May
A 7 year old Whitianga boy who was reported missing a day earlier was found at Waihi and returned to his grandparents. A custody order had been breached because his carer failed to return him as pre-planned. He was in good health and enjoyed the ride back to Whitianga in the front passenger seat of a police car.
Crime Prevention Advice
A lot of the incidents attended over the last week achieved some great results from a police perspective due to members of the community reporting suspicious behaviour at the time it was occurring. Keep up the good work and remember if you see something, do something! call police 111 immediately.
105 is the new number to call police to report non-urgent or historic crime. So if it's happening now call 111. If it's already happened call 105. More information about 105 can be found on the police website: www.police.govt.nz
Firearms Amnesty
If you are in possession of a firearm that the NZ Government has recently legislated against you need to surrender them to police. This can be done by contacting the police call centre on 0800 311 311 between 7am and 10pm. Alternatively go to the NZ Police website at: www.police.govt.nz where you can complete an online form. Police will then contact you to arrange surrender. Further information in regard to the types of firearm, buy-back compensation and the six month amnesty period can be found on the police website. Get it sorted before the amnesty ends. After the amnesty compensation is no longer available and prosecution is likely if you're still in possession of an unlawful firearm.