Gold FM Police File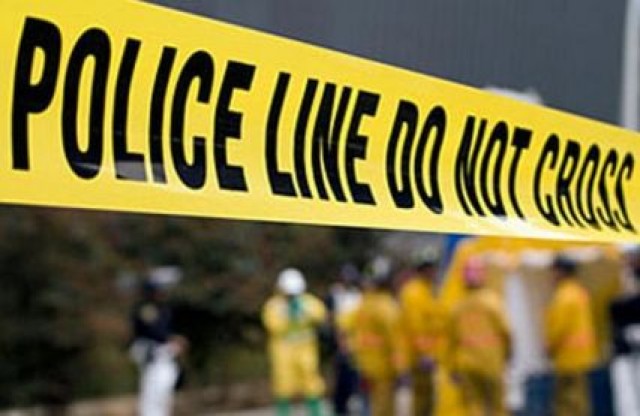 Senior Community Constable Harley North updated the Gold FM Police File this week. Click on our podcast link to hear the full report and further details.
Thursday 16 May 
Waikato AOS and local police executed a search at a Donnelly Street address for a 17 year old male who was wanted for breach of bail, unlawful possession of a shotgun and other offences. The male refused to exit the address. He surrendered without incident after approximately four hours and was taken into custody.
Police attended a single vehicle moderate injury traffic crash at Old Tauranga Road. The vehicle failed to negotiate a corner and lost control crashing into the culvert on the opposite side of the road. The driver was transported to hospital by ambulance with a laceration to their head.
Friday 17 May 
Police arrested a Maketu male and two females at Gilmour Reserve carpark after a vehicle search revealed a large quantity of Cannabis. Police found them smoking Cannabis in their car which resulted in the search. Over two ounces of Cannabis was seized.
Saturday 18 May 
An 18 year old Waikino male allegedly under the influence of illegal drugs drove through a fence at Waikino property and later arrived at a Te Aroha farm. He drove another vehicle through rural properties smashing down seven fences until his vehicle got trapped. He then fled on foot into the Kaimai hills while being chased by an understandably angry farmer. A police dog was deployed and the offender was arrested. He received medical attention for dog bites. He will be appearing in Court soon.
A cattle rustler was disturbed at Woodland Road overnight. Noises were heard and a local released their dogs which is believed to have scared the offender off. A ute towing a trailer was seen. Police are seeking information.
Burglaries over the weekend in the Walmsley Road, Reservoir area were reported to Police on Monday, May 20. Three sheds were entered and one was an attempted break in at a residential dwelling when the occupants were there and heard someone endeavouring to force their front door lock. People in the area are reminded to be vigilant, keep an eye and ear out for suspicious vehicles or activity and report it to the police immediately.
Police are currently waiting for a full report about stolen items and investigations continue.
Crime Prevention Advice 
Don't leave your valuables in plain sight in your car or home if you're leaving them unattended. Put them away out of sight so as not to entice an opportunistic offender who may happen to be passing by. As always lock doors and windows securely. These simple precautions may prevent you from becoming a victim of crime. 
105 is the new number to call police to report non-urgent or historic crime. If it's happening now call 111. If it's already happened call 105. More information about 105 can be found on the police website: www.police.govt.nz
Firearms Amnesty 
If you are in possession of a firearm that the NZ Government has recently legislated against you need to surrender them to police. This can be done by contacting the police call centre on 0800 311 311 between 7 am and 10 pm. Alternatively go to the NZ Police website at: www.police.govt.nz where you can complete an online form. Police will then contact you to arrange surrender. Further information in regard to the types of firearm, buy-back compensation and the six month amnesty period can be found on the police website. Get it sorted before the amnesty ends. After the amnesty compensation is no longer available and prosecution is likely if you're still in possession of an unlawful firearm.