Gold FM Police File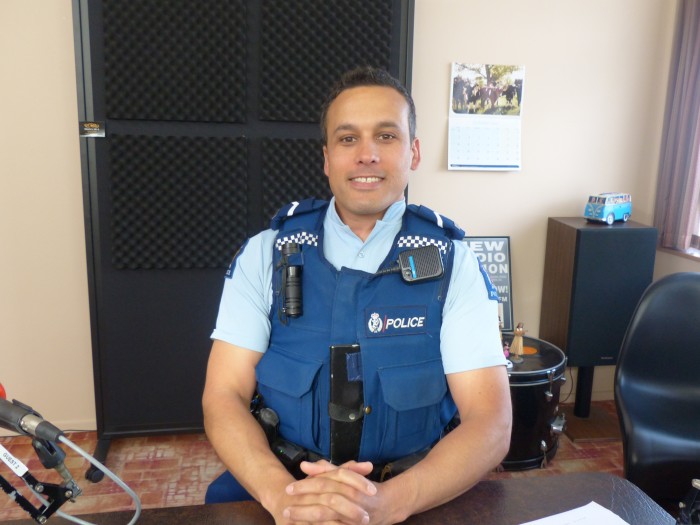 Senior Community Constable Harley North updated the Gold FM Police File this week. Listen in to our podcast interview by clicking on the link for more details.
Tuesday 28 May
Two vehicle non-injury traffic crash at SH2 Waihi near Dean Crescent intersection. One vehicle failed to stop short and crashed into the rear of another vehicle. Both vehicles sustained extensive damage. No persons injured. It appears speed, wet roads and inattention are the cause.
A Waihi male was arrested at a Wrigley Street address for breach of Court bail conditions. He was absent from his address and in breach of his curfew when police checked. He was later arrested and held in custody for Court.
Wednesday 29 May
Two Waihi males were arrested near the intersection of Haszard and Seddon Street after a search revealed evidence of drug dealing. Both males have been charged and will be appearing in Court soon.
Thursday 30 May
A Waihi male was trespassed and summonsed to Court for theft after he was caught on CCTV camera shoplifting at New World recently.
A Te Aroha female returned a positive result of 813 micrograms of alcohol after she was stopped driving at SH2.
Friday 31 May
A single vehicle traffic crash near Steele Road, Athenree. It appears the car lost control and rolled. Injuries unknown. Speed is a likely factor and police are investigating.
A Waihi male returned a positive result of 698 micrograms of alcohol after he was stopped driving at SH2 Karangahake.
Saturday 1 June
A Waihi male was summonsed for driving whilst suspended after he was stopped driving at Parry Palm Avenue.
Police recovered a stolen vehicle which was stopped in Waihi. It had been stolen earlier from Tauranga. A female youth and a 24 year old male from Tauranga were arrested. The stolen vehicle was returned to its owner.
Monday 3 June
A Waihi female was arrested on a warrant after she fled from police in her vehicle at Evans Street. She was later stopped by police at SH2 Katikati and taken into custody.
A Waihi male was arrested at Clarke Street for possession of drug utensils after a search of his vehicle revealed evidence of drug use.
Crime Prevention Advice
The roads become increasingly dangerous this time of year with the poor weather and slippery roads. Locally we've already noticed an increase in traffic crashes around Waihi. The causes are excessive speed, failing to drive to the conditions and inattention. Police advice this week is to switch on, slow down and drive to the conditions. Drive defensively and increase your following distance which allows more time to react to a dangerous situation. Get off your cell phone when driving and always wear your seatbelt.
CPNZ and police are still seeking volunteers to join the Waihi or Waihi Beach Community Patrol. Contact Community Constable Harley NORTH for information.
If it's already happened call 105. If it's happening now call 111. More information about 105 can be found on the police website: www.police.govt.nz
Firearms Amnesty
If you are in possession of a firearm that the NZ Government has recently legislated against you need to surrender them to police. This can be done by contacting the police call centre on 0800 311 311 between 7am and 10pm. Alternatively go to the NZ Police website at: www.police.govt.nz where you can complete an online form. Police will then contact you to arrange surrender. Further information in regard to the types of firearm, buy-back compensation and the six month amnesty period can be found on the police website. Get it sorted before the amnesty ends. After the amnesty compensation is no longer available and prosecution is likely if you're still in possession of an unlawful firearm.
Click our podcast link to hear the full interview with Senior Community Constable Harley North.