Gold FM Police File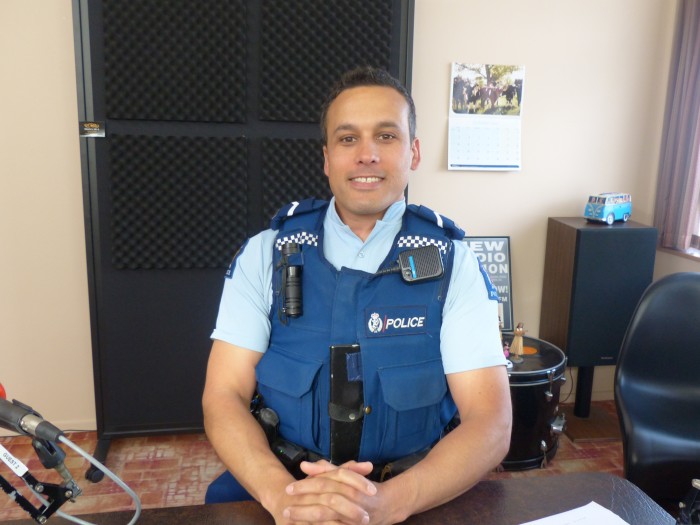 Senior Community Constable Harley North updated the Gold FM Police File today. Click our podcast link to hear the full details and read on for a summary.
Tuesday 4 June 
Police seized three firearms from a Waihi male at a Franklin Road address after he made threats to ACC. 
A Waihi male was stopped driving at Waihi and returned a result 313 micrograms of alcohol. He was issued an infringement notice.
Friday 7 June 
A Waihi male was served with a final protection order at Waihi Police Station in relation to historic family harm abuse. 
A Waihi Beach male was transported to hospital after a search and rescue recovery at the trig walkway. He is believed to have suffered a stroke and became disoriented.
Sunday 9 June 
Emergency services attended a single vehicle non-injury traffic crash at Pukekauri Road overnight. The cause is believed to be driver fatigue. Some moderate damage to a rural fence occurred. 
Report of a stolen lawnmower from a Mayorview Terrace address.
Road safety message 
Over the last few weeks police have seen an increase locally of drunk drivers on our roads. Combining alcohol with driving makes for a really bad cocktail of death and destruction. 
I spoke to two drivers last week both recently charged with drunk driving offences. They both minimised their behaviour saying that they didn't hurt anyone and they knew that they were in control of their vehicles. 
Drunk drivers are impaired, full stop. They can't logically be in control of their vehicles because their decision making, reactions and judgement are impaired due to the effects of alcohol. They may not of hurt anyone this time, but next time could be a different story. 
Try telling that excuse to someone who has lost a loved one killed by a drunk driver. 
Save a life and don't drink drive. It might even be your own.
CPNZ and police are still seeking volunteers to join the Waihi or Waihi Beach Community Patrol. Contact Community Constable Harley NORTH for information.
If it's already happened call 105. If it's happening now call 111. More information about 105 can be found on the police website: www.police.govt.nz
Firearms Amnesty 
If you are in possession of a firearm that the NZ Government has recently legislated against you need to surrender them to police. This can be done by contacting the police call centre on 0800 311 311 between 7 am and 10 pm. Alternatively go to the NZ Police website at: www.police.govt.nz where you can complete an online form. Police will then contact you to arrange surrender. Further information in regard to the types of firearm, buy-back compensation and the six month amnesty period can be found on the police website. Get it sorted before the amnesty ends. After the amnesty compensation is no longer available and prosecution is likely if you're still in possession of an unlawful firearm.