Gold FM Police File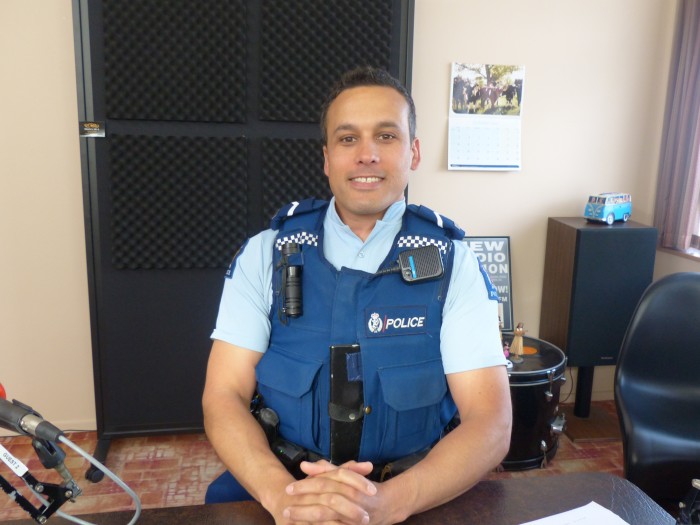 Senior Community Constable Harley North updated the Gold FM Police File this week. Click on our podcast link to hear the full interview.
Monday 10 June 
Police were called to a vehicle doing burnouts at Montrose Road. The vehicle blew a tyre out and continued driving on its rims. The Waihi female driver fled on foot after a community member intervened. Police located the female at a Mangatoetoe Street address and she was arrested. While in custody she assaulted two police officers. It was later confirmed she was also a disqualified driver. She is now facing multiple charges and will be appearing Court soon.
Wednesday 12 June 
A Waihi male with a warrant to arrest was locked up after being found at Gilmour Reserve. He initially ran from his car and fled on foot into the reserve. He didn't get far and was apprehended after a short struggle. Alcohol breath test procedures were carried out and he returned a result of 764 micrograms of alcohol. He was held in custody for Court the following morning and will be facing multiple charges including resisting arrest.
Thursday 13 June 
A Waihi Beach male possibly suffered a medical event and crashed his car into a power pole at Athenree Road near Waiau Road. He suffered moderate injuries and was hospitalised. The road was closed for a short period while the local power company repaired the pole. Police are investigating.
Two fibre contractors vehicles had their tyres slashed at Seaforth Road. Police are seeking information.
Armed police searched residential properties at Moresby Avenue, Parry Palm Avenue and Featon Road in relation to a stolen semi-automatic AR15 firearm that was taken in a burglary of a Mackay Town address. The firearm was not recovered and is believed to have been sold or traded for drugs. Police want to get this illegal firearm off the street and are seeking information from the community.
A recidivist Waihi drunk driver was stopped again at SH2 after reports that her vehicle was crossing over double yellow lines. Breath test procedures revealed a result of 745 micrograms of alcohol. Checks revealed she was indefinitely disqualified from previous convictions for the same type of offending. Her vehicle was seized by police and she will be appearing in Court soon.
Saturday 15 June 
A report of avocados with an estimated value of $2000 stolen from a Waiau Road property.
Crime Prevention Advice 
Protect your credit card information from online fraud by only completing transactions on secure websites that are commonly known and trusted. Only use websites with 'https' prefix. If the website looks dodgy or isn't commonly known don't use it. 'PayPal' is a safer way to pay and provides good levels of protection and compensation if transactions are discovered to be fraudulent. 
Never give your credit card details out over the phone to any person and check ATM and eft-pos machines for skimming devices which store all your credit card details allowing them to be used by offenders.
Road safety message 
Following too close also known as tailgating is extremely intimidating to other road users. It's basically a form of bullying and intimidation and often causes traffic crashes. Drivers who tailgate need to ask themselves why they're doing it. Normally it's something trivial like they're in a hurry or annoyed at the driver in front for some perceived insult. 
If you're a victim of tailgating and the driver behind you is making you feel unsafe, gradually slow down and pull over when it's safe to do so and let the aggressive driver pass. Record their vehicle description and registration plate number then call police *555 from your mobile to report it.
Need to talk? Call or text 1737 - anyone feeling stressed, anxious, worried, depressed, needing advice on mental health or addictions issues can call or text 1737. New Zealand's national mental health & addictions helpline number. 
The 4-digit number is free to text or call anytime to talk with a trained counsellor. 1737 is staffed by a team of counsellors who are available 24 hours a day 7 days a week.
Police contacts If it's already happened call 105. If it's happening now call 111. For traffic matters call *555 (mobile phone only). To remain anonymous call Crimestoppers 0800 555 111.