Gold FM Police File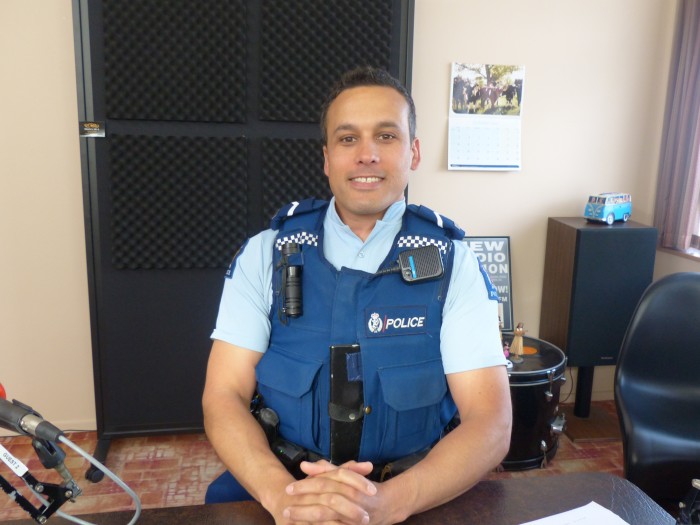 It's been an intense week for Waihi Police with a search for a missing fisherman, traffic incidents, including a fatal crash at Turua, a pedestrian killed on George Street, Waihi, a car pursuit, and more to deal with. 
Senior Community Constable Harley North updated the Gold FM Police File. He also gave good advice about ensuring young children are appropriately supervised at all times and commented about the importance of keeping within safe speed limits when travelling on the road. 
Hear the full Police File with Senior Constable Harley North by clicking on our podcast link and read a summary and recommendations for contacting the Police below.
Monday 24 June 
A water rescue at Tauranga Harbour between Tanners Point and Pio Shores after witnesses overheard a loud bang and discovered a dinghy circling approximately 2-3 miles off shore in the Tanners channel. Coastguard, Waihi Beach Lifeguards, Police SAR, Eagle helicopter and Police Dive Squad were deployed to the area over the last few days assisting the search which has now ended. Nobody has been found to date.
Waihi Police assisted other Eastern Waikato Police units with disorder at Te Aroha Grand Hotel involving 'Outcasts MC' gang members who were allegedly causing problems. The incident was resolved peacefully.
Tuesday 25 June 
Waihi Police attended a two vehicle fatal traffic crash at Hauraki Road, Turua. The driver of one of the vehicles died as a result of the crash. Two others were hospitalised with moderate injuries. Police Serious Crash Unit are investigating.
Thursday 27 June 
A car versus motorcycle traffic crash at SH2 and Athenree Road intersection. A ute heading north on SH2 and turning into Athenree Road failed to give way to a motorcycle which was travelling south on SH2. The motorcyclist was hospitalised with moderate injuries. Police are investigating.
Saturday 29 June 
A car versus pedestrian fatal traffic crash at George Street. A male pedestrian died at the crash scene. All emergency services were in attendance. Police Serious Crash Unit and CIB are investigating.
A single vehicle traffic crash at Woodland Road. A driver lost control of her vehicle and crashed into a culvert. Ambulance attended the scene.
Sunday 30 June 
A pursuit involving a stolen motor vehicle taken form Thames. The offender was reported missing on Friday night by concerned family members. He allegedly burgled a property at Thames and stole a vehicle then drove to Whangamata and stopped at a service station. While there he was observed behaving in a suspicious manner which resulted in police attendance. The offender fled from police in the stolen vehicle and drove to Waihi. The pursuit was called off by police due to the unsafe foggy conditions at the time. The driver surfaced again at Aongatete where he ditched the stolen vehicle and took another one after assaulting a person with a tomahawk axe. Police stopped him nearby and he was taken into custody by Tauranga Police with the assistance of a Dog Handler.
Police and emergency services attended a two vehicle traffic crash at SH2 Karangahake opposite River Road.
Crime Prevention Advice 
Young children must never be left alone in a house or vehicle – they need constant supervision. It is illegal to leave a child under the age of 14 years without reasonable provision for their care. Know exactly where your child is at all times. If you use caregivers, ask for references and visit them often without warning. Talk with your child often. Listen carefully and check the exact meaning of their words. Never show alarm or panic. If you believe your child may have been abused, contact Oranga Tamariki 0508 326 459 or email [email protected] - If you believe a child is in immediate danger, call Police 111.
Road safety message 
Research clearly shows whatever causes a crash, the outcome depends on speed. Driving below the speed limit and to the conditions reduces death and trauma on our roads. Most illegal speeding is in the 1-10km/h band above the limit. Speeds in this band are associated with the most crashes. Everyone travelling a few kilometres slower makes us all safer. With even a small decrease in average speed, we see a decrease in the number of fatal and injury crashes.
Police contacts 
If it's already happened call 105. If it's happening now call 111. For traffic matters call *555 (mobile phone only). To remain anonymous call Crimestoppers 0800 555 111.