Gold FM Police File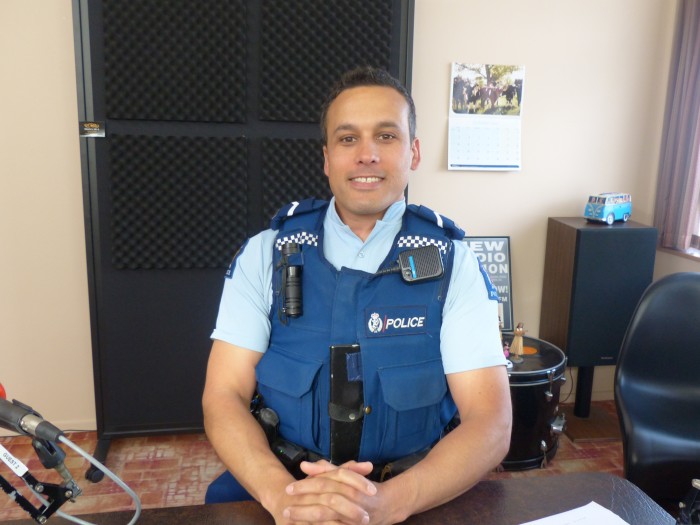 Senior Community Constable Harley North updated the Gold FM Police File this week. Click on our podcast link and listen to Harley and Brian discussing recent police work locally to hear the full details and read a summary below.
Tuesday 6 August
Two Waihi females were arrested at a Kensington Road address. Police were at the address looking for a female with a warrant. When she observed police arrive she fled into the house. Police searched and found her along with another female and four Cannabis plants resulting in her arrest as well.
Another Waihi female was arrested at Mackay Street for a warrant to arrest.
Thursday 8 August
Two cars collided with cattle at SH2 near Rifle Range Road at about 7pm. No injury to the drivers. Two vehicles extensively damaged. One cow deceased. Information from witnesses is that approximately 10 cows were on the highway. Police are investigating.
Eastern Waikato Police including local staff, Criminal Investigation Branch, Armed Offenders Squad, Clan Lab team and a dog handler executed multiple search warrants at various addresses between Waihi and Paeroa in relation to Methamphetamine manufacture and firearms. Three offenders were arrested. Three firearms and multiple rounds of ammunition were seized. Methamphetamine manufacturing equipment and chemicals consistent with a clandestine laboratory were also seized. One offender has been charged and more charges will follow. Investigations continue.
Friday 9 August
A Waihi male was arrested at a Mangatoetoe Street for breaching a police safety order. He was held in custody overnight at Hamilton for Court the following day.
Police attended a non-injury traffic crash at the intersection of Kenny Street and Rosemont Road. According to witnesses a gold Mazda Familia failed to stop at a stop sign and drove straight through the intersection colliding with the other vehicle. The driver of the Mazda fled from the scene. Police have since identified him and prosecution is likely to follow.
Crime Prevention Advice
Methamphetamine is manufactured in New Zealand in clandestine (secret) drug laboratories, known as 'clan labs', or imported in crystal form. There are risks in the process due to the poisonous, explosive, corrosive, toxic and extremely flammable chemicals used. Exposure to chemicals found in clan labs can cause various symptoms including headaches, watery or burning eyes, nausea, burning skin, coughing or choking, diaphragm pain, feeling of coldness or weakness, shortness of breath or dizziness, decreased cognitive function, vertigo and convulsions. Strange smells, fumes and vapour escaping from windows or ventilators, sealed windows and premises being used for purposes other than normal, are some of the signs that indicate premises may be being used as a clan lab. If you suspect you have found a clan lab, get out! and call police 111 immediately.
Road Safety Message
Running red lights at intersections is a road risk that nobody should take. Nationally there were 257 fatal and 2,882 serious injury crashes at intersections from 2011 to 2015. Of those, nine were fatal crashes and 141 were serious injury crashes caused by a driver running a red or an amber light. You may have noticed that Waihi does not have any intersections controlled by traffic lights. However we do have intersections controlled by stop and give-way signs. Remember 'Stop' means stop! You must physically bring your vehicle to a complete stop and check the road is clear and that it is safe to continue before you drive off. Give-way means you must slow down and be ready to stop and use the give-way rules to determine when it is safe to continue. More information about the give-way rules can be found within the NZ Road Code on the NZTA website.
Police contacts
If it's already happened call 105. If it's happening now call 111. For traffic matters call *555 (mobile phone only). To remain anonymous call Crimestoppers 0800 555 111.