Gold FM Police File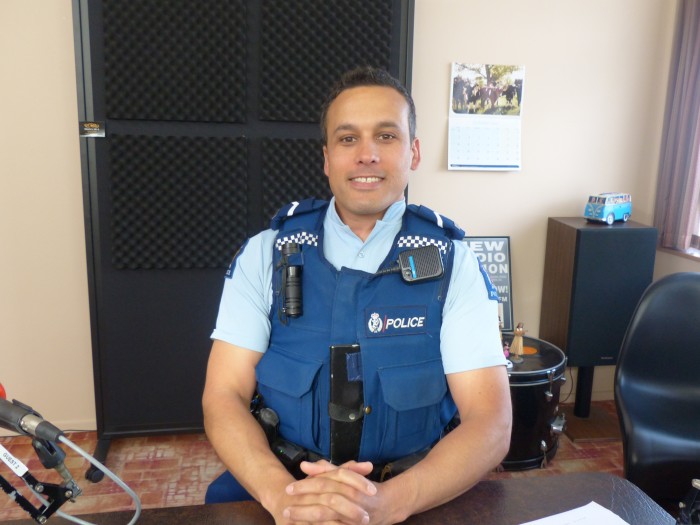 Senior Community Constable Harley North updated the Police File this week. Click our podcast link below to hear more details.
Monday 26 August
A Waihi male was arrested for breach of bail after failing to present for a curfew check. He was held in custody and taken to Court.
A report of a burglary at Waihi Transfer Station. Another male offender pursuing a career on camera was captured on CCTV creeping around the premises and stealing property. Police are investigating and intend to give him a star appearance in Court.
Tuesday 27 August
Police conducted a road policing operation targeting excessive speed on rural 100kph roads across the Waikato District including Waihi. The focus was on roads that were not state highways. Old Tauranga Road was the local focus and multiple motorists were stopped and educated about excessive speed and the danger it causes to all road users.
Wednesday 28 August
Waihi Police attended a single vehicle fatal traffic crash at Port Road, Whangamata. Police Serious Crash Unit are investigating. Only one person was involved who is now deceased.
Waihi Police were hot on the tail of a burglar who stole a boat and trailer from a Ngatea address the night prior. After a quick response and some stellar police work a Waihi male was arrested for the burglary and one offender is still outstanding. The arrested offender was remanded in custody. Police are on the hunt for the second offender.
Thursday 29 August
Overnight a port-a-com building at SH2 Tauranga Road serving as the office for Shick Civil Construction was burgled. Various property items were stolen including fuel. This is the second time they have been burgled. Police are seeking information from the community.
Friday 30 August
A Hamilton male was trespassed from The Porch at Waihi Beach for drunken disorderly behaviour. He also refused to leave the premises after threatening staff and patrons. However he did leave when he heard the cops were on the way. Police caught up with him down the road where he got a stern talking to and a one way ticket back to 'the tron.'
Saturday 31 August
A fast driver, but slow learner. A Waihi male has been charged again with driving with excess breath alcohol after he returned a result of 600 micrograms of alcohol. He was also driving whilst disqualified. His vehicle was impounded as a result. The male was already on active charges for similar offending including dangerous driving.
Harley's Crime Prevention Advice
Last week's focus was all about Turkeys of the 'Road' variety. This week it's the NZ fur seal. Yeah we know we're NZ Police not The Discovery Channel but here's a few tips if you discover a baby fur seal along our coastline: first thing to remember is they are not like the cute and cuddly type you'll find in the toy store. They don't want to be hugged or fed lollies and Fanta. The second thing is they don't like human company and they are definitely not a toy! in fact they're known to snob humans at the best of times, so steer clear if you see one. Thirdly, don't panic if you see a baby fur seal parked up on the beach looking sad with their big glassy dark eyes staring back at you. This is perfectly normal behaviour and when the seal pup is ready they will generally make their way back to the ocean where they belong. A reminder that Cruelty to Animals is a criminal offence. If in doubt contact Department of Conservation – Ph: 0800 DOC HOT (0800 362 468). If you witness cruelty call police 111.
Harley's Road Safety Message
Musician Tom Cochrane performed a song that goes like this: "Life is a highway, I want to ride it all night long…" If you fancy riding the highway all night long or any other time of the day best you stay off your mobile phone when driving. Why you ask? Apart from preventing a crash and injuring or killing yourself or other road users we are going to let you in on a little secret, but don't tell anyone! This month's road policing operation is focused on 'Distraction.' Operating a mobile phone, putting on make-up, eating and reading a book are all distractions. Bet you can think of a few others too.
Police contacts
If it's already happened call 105. If it's happening now call 111. For traffic matters call *555 (mobile phone only). To remain anonymous call Crimestoppers 0800 555 111.