Gold FM Police File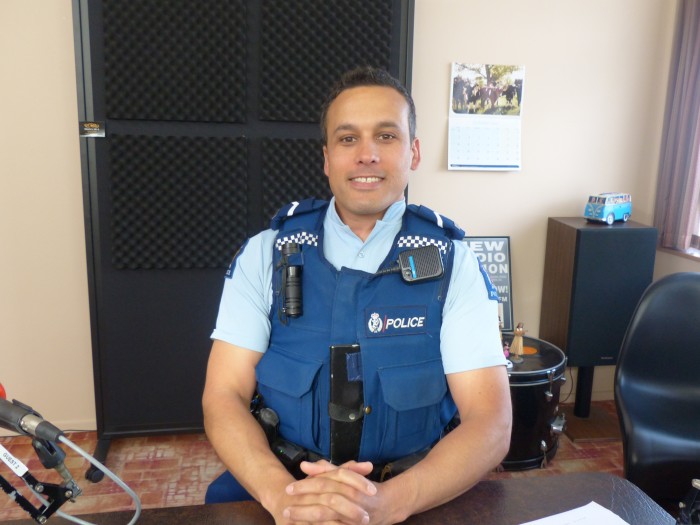 Senior Community Constable called into the Gold FM studio to update the Police File this week. Click on our podcast link below to hear Brian Gentil and Harley North discussing the full details and read the summary.
Wednesday 11 September
Waihi Police searched a Tauranga Road property and located a shotgun, ammunition, Cannabis and drug utensils.
Police were called to a disorder incident at a Waihi address where a male was arrested for allegedly assaulting a female. He was also found in possession of Opium and utensils. He is now facing multiple charges.
A Paeroa female was arrested on two warrants to arrest after she was seen at Waihi BP by police.
Thursday 12 September
Two motorcycle riders failed to stop for police at Whangamata and a pursuit went from there to Waihi where it was abandoned due to safety concerns.
A male was arrested at Waihi for allegedly assaulting a female. Checks revealed he also had a warrant to arrest. He was held in custody overnight in Hamilton for Court the following day.
Friday 13 September
A male was arrested and charged for Injuring with Intent to Cause Grievous Bodily Harm in relation to a historic family harm incident at Waihi Beach.
One of the motorcycle riders from Thursday's pursuit was located and arrested at Waihi. His motorcycle was seized and impounded. He has been charged and will be appearing in Court soon. The second motorcycle was also located and seized but the rider has not been located. Police are making further enquiries. Waihi Police extend a warm invitation for the rider to front up at the police station to resolve this matter.
Sunday 15 September
An armed offender forced entry into a residential property at Waihi. One of the occupants managed to flee to safety and call police. The offender fled from the scene also getting into a vehicle. A short time later police located the vehicle near Katikati and the offender was arrested. He was held in custody for Court and will be facing serious charges.
Crime Prevention Advice
The Firearms Law Reform and subsequent Buy Back Compensation and Amnesty programme is in full swing. Police have held local collection points in most towns across the Eastern Waikato and Coromandel area. So far 12,049 licensed firearms holders have completed hand-ins and 19,124 prohibited firearms have been handed into police along with 70,813 firearms parts (not including ammunition). There is a second round of local collection points underway and to find out more about when, where and how go to the NZ Police website at www.police.govt.nz and click on the yellow tab titled 'Firearms Law Reform Information.' Get it done now, don't delay. The amnesty on possession of prohibited firearms, parts, and magazines will run until 20 December 2019.
Road Safety Message
Sadly you just can't trust other road users to follow the road code or the laws relating to our roads. Advice this week is to always drive defensively. You can do this by driving with both hands on the steering wheel for better control when you need it, slowing down, increasing your following distance and constantly scanning ahead for hazards. This will give you a few extra seconds to react to those hazards and may save your life or someone else's. Distraction month continues so stay off those cell phones when driving because we're out there watching.
Police contacts
If it's already happened call 105. If it's happening now call 111. For traffic matters call *555 (mobile phone only). To remain anonymous call Crimestoppers 0800 555 111.