Gold FM Police File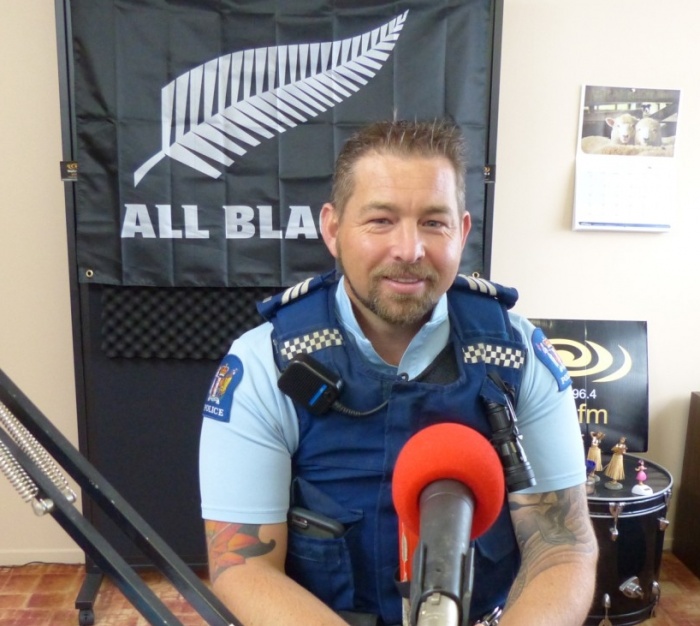 Sergeant Craig Thorne updated the Gold FM Police File today. He said, " Burglaries are steady this week, which is unfortunate. There's a bit of a 'MO' (modus operandi) where padlocks are being cut and lots of garden sheds are being broken into."
Overnight last Monday, Tuesday, 31/07 - 01/08, a Baber Street property had its padlock to the shed cut and items taken. Several items from this burglary have since been recovered by police and returned to the owner.
At around 5 pm on Tuesday, August the 1st another Baber St address had its shed broken into and again entry was gained by the padlock being cut. No doubt these burglaries have been committed by the same persons and Police would like any information anyone has on them. Sergeant Thorne suggested people up their shed security a bit. "Get a decent padlock on there."
Sometime between Friday night and Saturday (4th or 5th of August), a Mataura Rd address was visited by an unwelcome visitor/s. Nothing seems to have been taken however the owner found a bedroom window wide open which had been used as the entry/exit point.
An Amaranth Street address had its shed broken into and the padlock cut some time on Sunday or Monday, 06/08-07/08. It's thought the offender may have been disturbed as nothing was taken.
Between 1 am and 8.30 am on Monday the 7th of August a shop on Tauranga Road was broken into and numerous crates of bread were taken. It was too much bread to fit in one person's freezer, so if anyone has any information please phone the police.
At about midnight on Saturday, a 59 year old female from Auckland was in (luckily) a minor crash which Waihi Police attended. This was a single vehicle accident with the driver blowing 1343 micrograms of alcohol per litre of breath. Police say this was an astonishing result, as the woman allegedly had driven from Auckland in this state. Police remind drivers to please think and drive, not drink and drive. "Having a New Zealand drivers licence is a privilege, not a right!"
On Sunday night a white 13 ft. caravan with a blue stripe was stolen from a Silverton Rd address. The caravan is an older model which had double doors at the rear. It was possibly being towed by a white Toyota station wagon. "If anyone saw anything on Sunday night please let us know," Sergeant Thorne said.
Waihi Police are interested in any information relating to crime. For non-urgent matters contact Police 24/7 on 0800 780 101 (ask for the Crime Reporting Line) or to remain anonymous call 0800 555 111, or visit the Waihi Police Station during public counter open hours Monday to Friday 8:30 am to 3 pm. For urgent matters call 111 and ask for police.
Click play to hear the full Gold FM Police File.