Gold FM Police File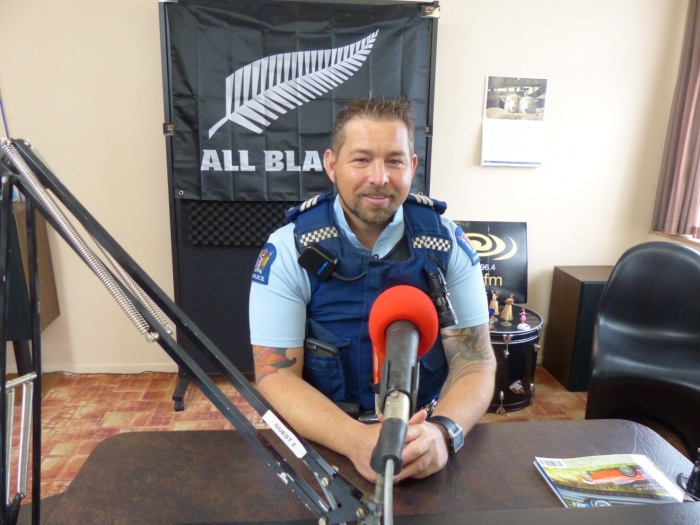 Sergeant Craig Thorne updated the Gold FM Police File this week. Click play to hear what he had to say. 
September 06:
Between 7 am and 1 pm on Wednesday, September 06 a house on Roberts Road was broken into. Whilst inside the offender(s) have cooked a meal and helped themselves to the contents of the freezer amongst other things. They have then left in the victims white 2002 Holden Commodore Saloon with the plate ASL256. This offending occurred during the day and the vehicle is still outstanding. If anyone has seen this vehicle, please get in touch with police.
At around 4.30 pm the same day the toilets at Rocket Park were set alight. Luckily, the entire block was not destroyed, however, the repair bill will be in the thousands. This mindless vandalism happened mid-afternoon. You may not have known at the time, but you may hold that piece of evidence police are looking for to confirm the identity of these person(s).
September 06 – 08:
Between Wednesday the 6th and Friday, the 8th of September a property under construction on Waitete Rd became the victim of a burglary when the offenders have attempted to gain entry. This is a timely reminder for builders/renovators to take their tools with them at the end of the work day.
Between 5.30 pm Wednesday and 1 am on Thursday an address on Consols Street had a vehicle stolen which is still outstanding. This vehicle is a Blue 1992 Nissan Sentra S/W Reg YT3547.
September 10:
On Sunday night, 10th September, a CCTV camera was stolen from a motel on Tauranga Rd between the hours of 3 am and 9:50 am.
There were also several accidents in the Karangahake Gorge in the past week. Two of these have been attributed to worn/bald tyres. With the wet conditions still upon us, Sergeant Craig Thorne said, it is a timely reminder that you need to keep your car up to standard. "Just because it has a current WOF does not mean it is in Warrantable condition."
Sergeant Thorne also thanked members of the public who intervened in an altercation on Kenny Street just before midday last Tuesday and assisted police at the scene. "This is much appreciated by all police staff and is what makes our community a great one."