Gold FM Police File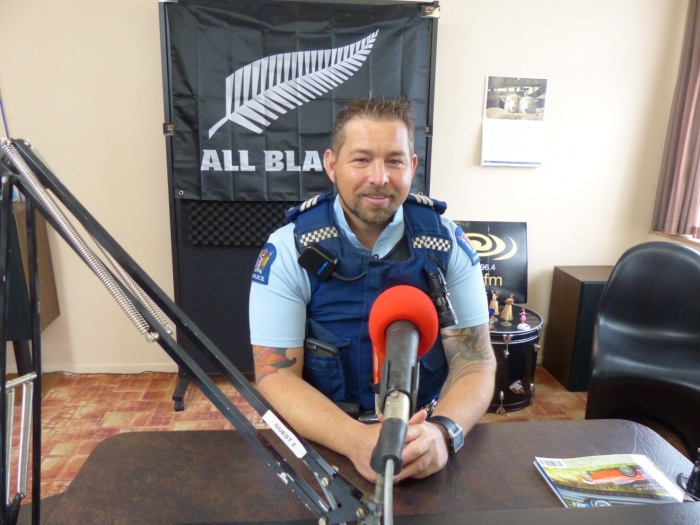 Sergeant Craig Thorne updated the Gold FM Police File this week. Burglaries, car break-ins, and a very successful result from a Search Warrant with arrests, stolen property, and Methamphetamine recovery feature.
Between 9.30 pm Monday, September 11 and 6.30 am on Tuesday 12/09 an address on Margaret Street, Waihi was broken into and had alcohol, meat, and clothing taken.
Sometime between 8 pm Monday and 12. 30 on Tuesday, September 11/12 a car at an address on Russell St, Waihi was broken into and an amount of cash taken.
A car burglary occurred between 6 pm and 6.45 am on the 11-12th September at a Mackay Street, Waihi address. Numerous items were taken including a wallet. A PayWave card was then used soon after to make several purchases.
On Tuesday, September 12 an address on Roretana Drive, Athenree was burgled and had a car broken into sometime between 4 and 7 pm with several high price items taken. A Pay Wave card stolen in this burglary has also been used since.
A vehicle on a property at Princess Street, Waihi had the entire contents of its petrol tank siphoned overnight on Wednesday, September 13/14 between 8 pm and 8 am Thursday.
Police are following strong leads after a Waitewhata Road address was broken into between 4.30 and just after 6 pm on Thursday, September 14 by a known offender.
A Kenny Street property had its garage broken into between 11 pm and 7 am on Thursday/Friday, September 14/15.
On Wednesday last week, Waihi Police executed Search Warrants on several local Waihi address's and made several arrests for the recent spate of burglaries. Property was recovered along with an amount of Methamphetamine. Those involved have been charged and are before the courts.
*Waihi Police are interested in any information relating to crime. For non-urgent matters contact Police 24/7 on 0800 780 101 (ask for the Crime Reporting Line) or to remain anonymous call 0800 555 111, or visit the Waihi Police Station during public counter open hours Monday to Friday 8.30 am to 3 pm. For urgent matters call 111 and ask for police.*
Click play to hear the full Police File