Gold FM Police File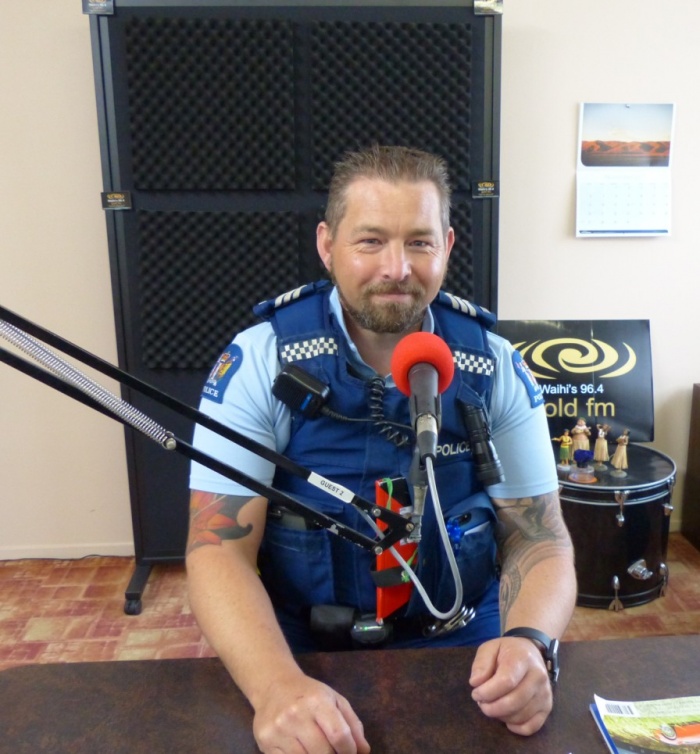 Sergeant Craig Thorne called into Gold FM to update us on the Police File. 
He had to take the long way to work this morning due to a crash on Waihi Beach Road at approximately 7 am. 
Craig reminded people to be aware of the conditions as someone used to driving the road lost control of their vehicle and took out a concrete power pole. " A little bit of water on the road and he's come unstuck. Be aware of your surroundings, where you're going and what you're doing," he said. Luckily no one was seriously injured.
Sometime between the Friday the 3rd - Wednesday, 8th of November a residential building refit had several rolls of building paper and roof netting stolen from under the scaffolding at a Bowentown address. It's a reminder for builders to lock everything away and for neighbours to keep an eye out too.
A holiday bach on Snell Crescent in Waihi Beach had a 2008 Ducati 1098s stolen off a trailer between Monday the 6th and Tuesday the 7th of November. It is black and is an expensive bike so the victim and police would like to see it returned to its rightful owner.
On the same dates, an address on Adams St in Waihi had some expensive tools stolen from the address. Several of these have been recovered. A 26-year-old local man has been charged with receiving and several other unrelated charges. He is currently being held in custody until his next court appearance.
On Monday afternoon the 6th of November the occupier of an address on Koutunui Rd in Athenree found that their security light had been unscrewed. This was possibly done so someone could come back at a later date to commit a burglary.
"With several arrests made recently burglaries have declined this last week which is good to see and gives us a bit more time to be out there being proactive," Sergeant Thorne said. He reiterated for people to take their time driving, especially in the Karangahake Gorge. 
The road was closed overnight last Friday and again last night so a truck and trailer could be recovered after going down the bank earlier in the morning. 
"Please, please be careful there. If your GPS says turn right and you can't make it you can always go up the road and turn around at a safe point."
A reminder that Waihi station is manned and if the station itself is closed it does not mean police are not out and about patrolling. If urgent phone 111. Anonymous information can be phoned through to 0800 555 111.
Brian managed to get Craig to dip his hand into the box of entries in the Go Waihi Pot of Gold competition to draw out a lucky winner for $1,000 this morning. The winning ticket bought something at the Gold Rush Cafe in Waihi. Stay tuned for more details.
Click play to hear the full Police File with Sergeant Craig Thorne.