Gold FM Rugby Report with Harcourts Gold Star Real Estate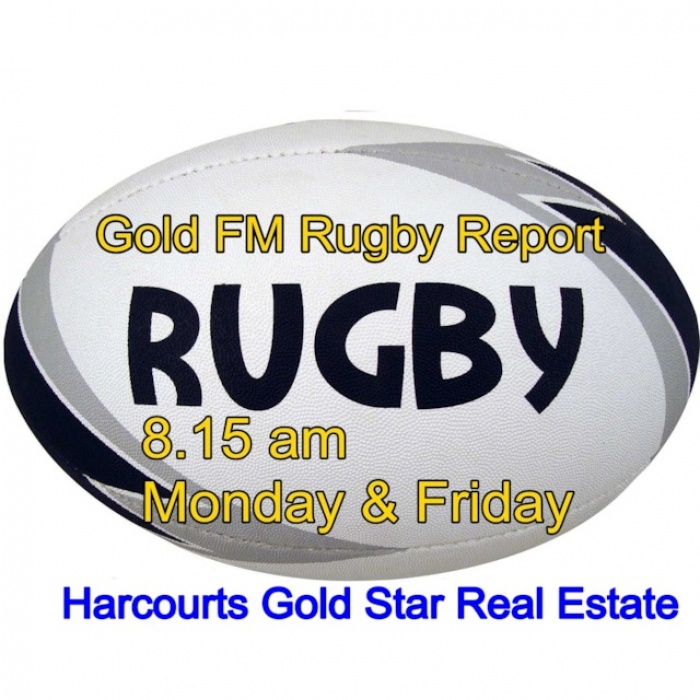 Brian Gentil caught up with the man on the spot across the weekend, Marcus Howie, the Thames Valley RFU Rugby Development Officer. He was in Tauranga and in the midst of it with the Under 16's squad annihilating Bay of Plenty Country 70 – 5 in the curtain raiser to the Bay of Plenty game against Otago. BOP also had a record result 50 – 7. 
Marcus covered the Shaw Cup and Fleming Shield finals games as well.
Then it was on to the pre season games for Thames Valley Swampfoxes and the Development Squad, who both lost to Auckland B and the Under 19B sides respectively. 
From there Brian Gentil and Marcus went around the country with the results of the Premier and Championship matches with Waikato beating Canterbury 31 – 28, and Auckland and North Harbour drawing 18 all. Tasman also surprised a few with their convincing win over Wellington 45 – 8 in Blenheim. The Championship games saw South Africa take the title this year with their win over Argentina 46 – 13 giving them the points. 
Meanwhile Australia taught the All Blacks a lesson with their 47 – 26 win over world number one side. And we only just held on to that title after Wales lost to England ending their streak of 14 wins in a row. 
We'll talk with Marcus about who's made the Roller Mills squad being announced on Wednesday on Friday, along with a full weekend of great games locally, nationally and internationally.
Tune in to our podcast to listen to the full rugby report ... 
Thanks Harcourts Gold Star Real Estate Thames, Paeroa, Waihi and Waihi Beach for supporting rugby.