Gold FM Rugby Report with Harcourts Gold Star Real Estate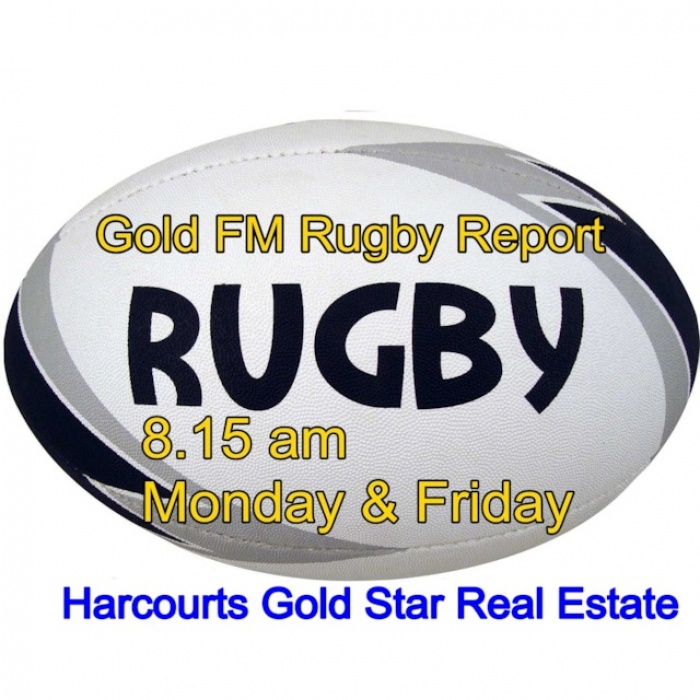 There was a lot to talk about with Marcus Howie, the Thames Valley RFU Rugby Development Officer, on Friday morning's Rugby Report.
Brian Gentil and Marcus started with the Development Squad's game against Counties-Manukau Under 85's and then ran through all the rep games starting with the Roller Mills, Under 14's and Under 16's v Corinthians in Te Aroha on Saturday. The Under 18's play King Country in Taupo and on Sunday the Under 45's are at a tournament in Cambridge.
Then they turned their attention to the Heartland Competition, including the Thames Valley Swampfoxes game against Whanganui on Saturday at 2.30 pm.
At 1 pm tomorrow the New Zealand Heartland team, featuring three Thames Valley players, take on Samoa at Eden Park. Marcus touched on this and ran through all the other Heartland games.
Then it was on to the Premiership and Championship games around NZ, with the Ranfurly Shield on the line in Dunedin tonight when Otago take on Manawatu, and Waikato are at home to Auckland tomorrow night. Marcus and Brian ended with a catch up on the All Blacks line-up for the World Cup.
Listen to the full rugby report below.
Thanks Harcourts Gold Star Real Estate Thames, Paeroa, Waihi and Waihi Beach for supporting rugby.