Gold FM Rugby Report with Harcourts Gold Star Real Estate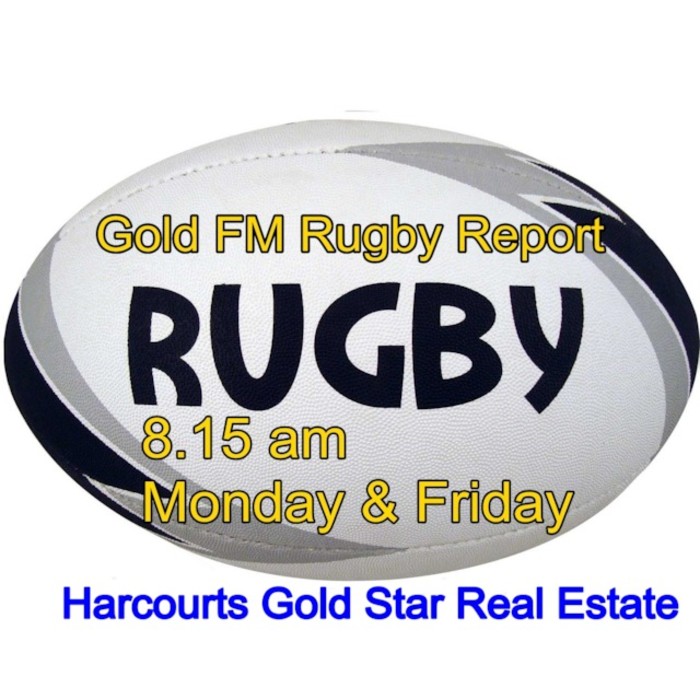 Brian Gentil spoke with Matt Abraham, the Rugby Development Officer with Thames Valley Rugby Union, as Marcus Howie is away in Levin with the Thames Valley Under 16 squad. 
Matt ran through the results of the rep games across the weekend from the Under 11's to Under 18's, and then covered the Thames Valley Development team's game against Counties -Manukau, which they narrowly lost 24 – 16. 
Then it was on to the Heartland Competition and all the results across the country, ending with Thames Valley and their game away against Wanganui, which they won 36 – 30. 
Matt and Brian then turned their attention to the Premiership and Championship games, including a draw for Waikato against Auckland, 20 all.
They also touched on a couple of games being played tomorrow with the Thames Valley Under 18's up against East coast in Ruatoria kicking off at 3 pm and the Under 16's play at 6 pm tomorrow night under lights against Horowhenua Kapiti at Levin Domain. 
Then it was a quick look at the All Blacks last pre World Cup game this weekend against Tonga, being played in Hamilton. 
Listen to the full rugby report by clicking on our podcast link... 
Thanks Harcourts Gold Star Real Estate Thames, Paeroa, Waihi and Waihi Beach for supporting rugby.