Gold FM Rugby Report with Harcourts Gold Star Real Estate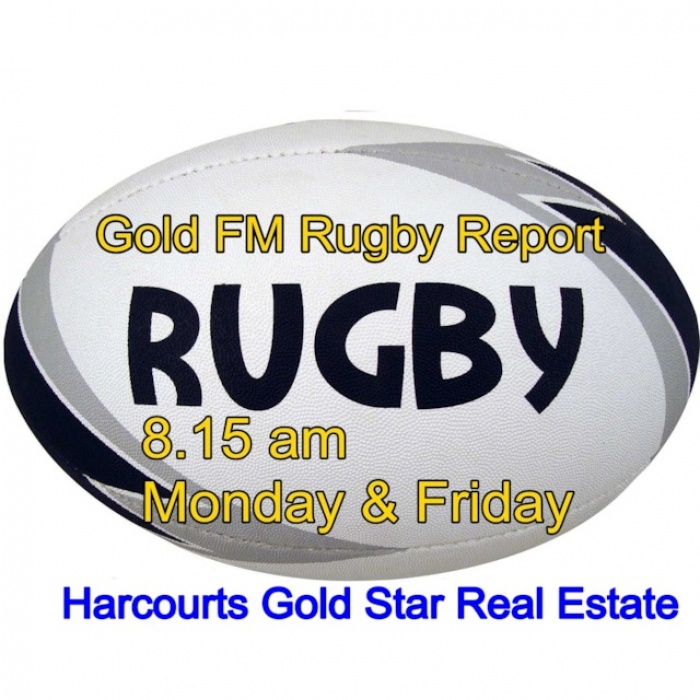 Marcus Howie, the Thames Valley RFU Rugby Development Officer ran through all the games locally, regionally, nationally and overseas including the Rugby World Cup with Brian Gentil.
First up was a wrap up of the Roller Mills tournament in Cambridge this week, where the Thames Valley team played hard, but didn't manage a win against some larger regions like Waikato, Counties and Auckland West.
The Thames Valley Vixens play the curtain raiser this Saturday at Paeroa Domain leading up to the SwampFoxes game against South Canterbury in the Heartland Competition.
Marcus and Brian covered all the Heartland games and then moved on to the Premiership and Championship games this weekend. Bay of Plenty is up against Manawatu while Waikato takes on Taranaki at home.
Then they talked about the Rugby World Cup and the All Black's game against Canada. Marcus sees some room for improvement and also gave credit for a good win. The AB's next game is against Namibia on Sunday afternoon.
Marcus also talked about the Thames Valley Women's 7's and that they'd like to hear from any interested women. Get in touch with Thames Valley Rugby Football Union if that sounds like you and you'd like to find out more.
Listen to the full rugby report by clicking on our podcast link...
Thanks Harcourts Gold Star Real Estate Thames, Paeroa, Waihi and Waihi Beach for supporting rugby.