Gold FM Rugby Report with Harcourts Gold Star Real Estate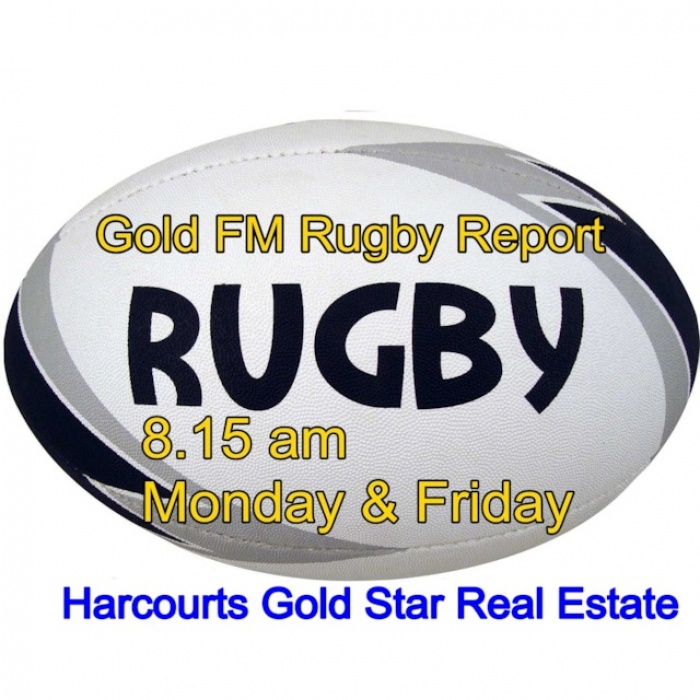 It was a busy rugby report from Marcus Howie, the Thames Valley RFU Rugby Development Officer, who ran through all the results across the weekend.
Brian Gentil and Marcus started out with the curtain raiser for the main game last Saturday at Paeroa Domain between the Swamp Vixens and Taupo Nui A Tia College, which the Swamp Vixens lost 63 – 19. It was good to see the team get out onto the field and they'll grow with the experience.
The Heartland Competition results were next, including a good win to the Thames Valley Swamp Foxes, 28 – 24, over South Canterbury. This puts the Swamp Foxes at the top of the table, with one round to go.
Then it was on to the Premiership and Championship matches across the country. Waikato had a good win over Taranaki 38 – 19, while Bay of Plenty Steamers had a comfortable win over the Manawatu Turbos 46 – 10. Auckland and Tasman also had big wins, while the Ranfurly Shield was wrested away from Otago by Canterbury, who won 35 – 25.
Marcus and Brian checked out the Rugby World Cup results, including the All Blacks 71 – 9 win over Namibia, who really took it to the AB's for the first 30 to 35 minutes, before New Zealand picked up the pace. France had a scare against Tonga and Japan had another good win, this time over Samoa.
Marcus wrapped up with an invitation for women to get along to Paeroa Domain on Wednesday afternoon at 6.15 pm if they'd like to be considered for the Representative 7's side.
You can hear the full rugby report by clicking on our podcast link...
Thanks Harcourts Gold Star Real Estate Thames, Paeroa, Waihi and Waihi Beach for supporting rugby.