Gold FM Rugby Report with Harcourts Gold Star Real Estate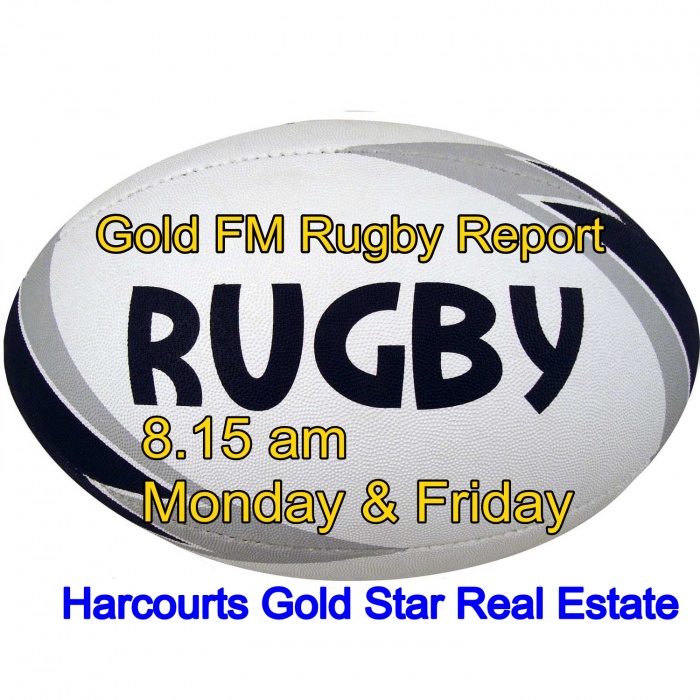 Thames Valley Rugby Union CEO Edmond Leahy said there was a lot of drama and an action packed weekend all round when he called in to talk rugby this morning.
Thames Valley Club Rugby Results Saturday 21 July - Semi Finals Day
Senior B McDonald Cup 
Hauraki North 14 Waihou 21 
Thames 17 Paeroa 24
Senior A Reserve Lawrence Cup 
Hauraki North 94 Mercury Bay 0 
Whangamata 23 Waihi Athletic 15
Senior A Patron's Cup 
Cobras 24 Paeroa 10 
Coromandel 24 Tairua 19
Premier McClinchy Cup 
Thames 17 Waihou 14 
Waihi Athletic 41 Mercury Bay 10
Edmond and Brian also went through the highlights and surprises from the Super Rugby.
Click play to hear the full rugby report and tune in on Friday morning at 8.15-ish to hear who's playing who, where and when this weekend.
Thanks Harcourts Gold Star Real Estate Paeroa, Waihi Beach and Waihi for supporting rugby!