Gold FM Rugby Report with Harcourts Gold Star Real Estate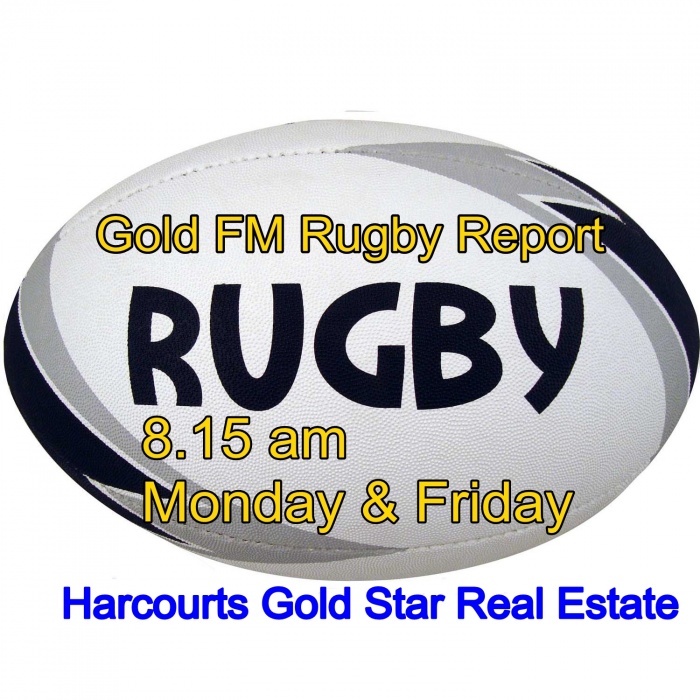 "The weather held for us, we had a great day of rugby - four finals; no incidents, accidents or delays, some very good results and a lot of happy people at the end of it all," Thames Valley CEO Edmond Leahy said about the Thames Valley Secondary Schools Finals on Saturday, when he spoke to Brian Gentil. "If you wanted to see lots of points being scored, it was a feast of action across all the finals."
Saturday 11 August 2018 Secondary Schools Finals at Paeroa 
1st XV 1A Coulter Cup 
Paeroa College 43 Thames High School 7
1st XV 1B Allen Fisher Cup 
Te Aroha College 24 Waihi College 24
Development Grade L Berry Cup 
Hauraki Plains College 50 Thames High School 12
Fourth Grade Bob Passey Cup 
Paeroa College 26 Waihi College 15
Thames Valley Representative Rugby Results At Rugby Park, Waihi 
Thames Valley Development 36 Te Marawhero 29 
Thames Valley Heartland 59 Ngati Porou East Coast 14
There's some great rugby to look forward to this weekend with the All Blacks v Australia in Australia - a double whammy for New Zealand with the Bledisloe Cup up for grabs.
Click play to hear the full rugby report and tune in just after 8.10 on Friday morning to hear who's playing, where and when this weekend.
Thanks Harcourts Gold Star Real Estate Paeroa, Waihi Beach and Waihi for supporting rugby!