Gold FM Rugby Report with Harcourts Gold Star Real Estate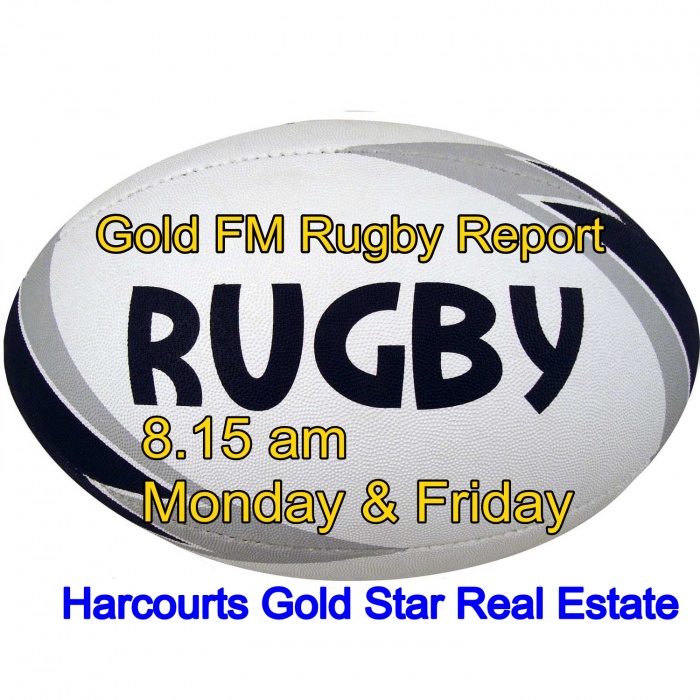 Thames Valley CEO Edmond Leahy reported in on rugby local, regional, national and international this weekend.
Every age and category is playing this weekend and the girls start off tonight at Paeroa Domain at 6 pm with the Thames Valley U16's versus Matamata College U16's. At the same time the U13 girls play the third round of their competition at Whitianga Sports Park.
The U45kg team is having a two day rugby camp at Waitewhata and doing some work with the Waihi Rugby Club and the Roller Mills boys are having an overnight camp at Paeroa and take part in an unofficial quadrangular tournament which will happen on Sunday at Paeroa Domain.
The U16 boys play at the Hinuera Rugby Club against the Matamata Corinthians tomorrow and the U85kgs Development team travel to Auckland to play the Auckland U85's at Bell Park, Pakuranga from 2 pm.
Boyd Park Te Aroha hosts the 'big stuff' with Thames Valley Swamp Foxes playing West Coast at 2 pm.
Week 2 of the NPC games are happening and The Championship Competition has the All Blacks and Black Ferns double header at Eden Park tomorrow night.
Listen in to the podcast to hear the full report from Edmond Leahy.
Thanks Harcourts Gold Star Real Estate Paeroa, Waihi Beach and Waihi for supporting rugby!