Gold FM Rugby Report with Harcourts Gold Star Real Estate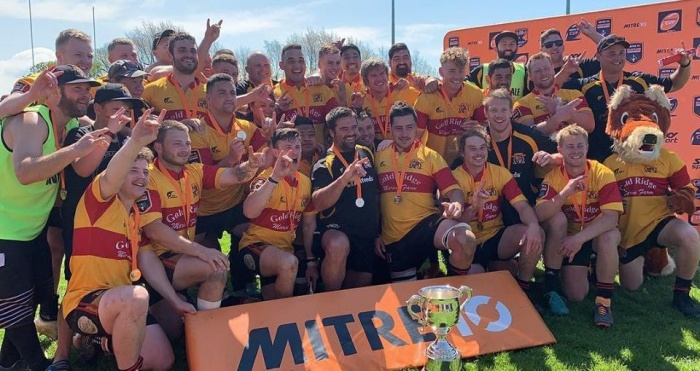 What a fantastic weekend for local rugby with the Thames Valley SwampFoxes winning the Heartland Meads Cup final against South Canterbury 17 – 12 in Timaru.
Edmond Leahy, CEO of the Thames Valley RFU was sideline and gave a rundown of the game, with plenty of celebrations still to come. It was a triumph for Thames Valley, who were the fourth qualifier and had to overcome the dominant side in Meads Cup history, Wanganui, before they could contest the final. Congratulations to everyone involved! 
Edmond and Brian Gentil also covered the Heartland Lochore Cup final between Horowhenua-Kapiti and Wairarapa Bush and the Championship and Premiership finals, with Waikato and Auckland the victors. 
The All Blacks also featured with their game against Australia in Japan. 
Listen in to our podcast to hear what Edmond Leahy had to say about the Swampfoxes historic win on Saturday.
Thanks Harcourts Gold Star Real Estate Thames, Paeroa, Waihi Beach and Waihi for supporting rugby!