Gold FM Rugby Report with Harcourts Gold Star Real Estate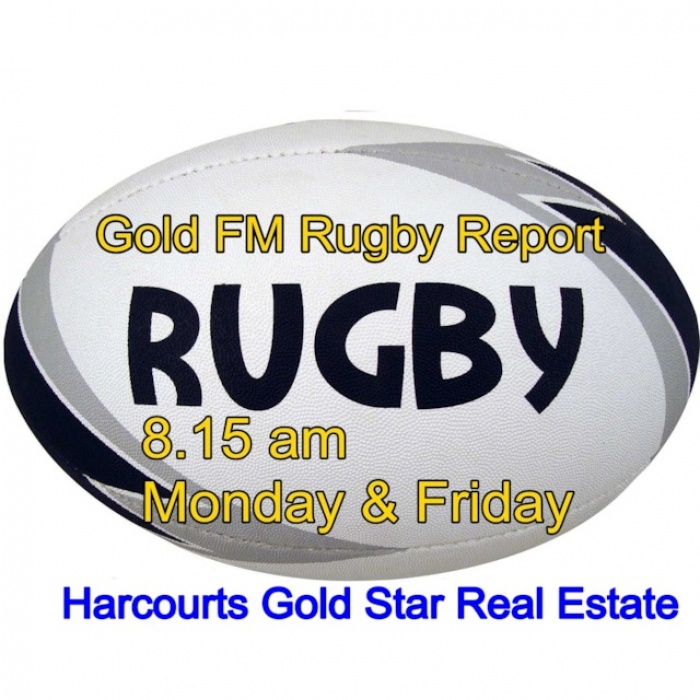 Edmond Leahy, CEO of the Thames Valley Rugby Football Union brought us up to speed with the highlights and results across another great rugby weekend. 
There was plenty of good rugby with the Elders Cup Senior B Competition at the end of round one, and the Senior A Silcock Shield Competition also with some good games.
Thames Valley Results: 
Senior A 
Cobras 24 v 17 Coromandel 
Waihi Athletic 39 v 07 Mercury Bay 
Thames 25 v 24 Tairua 
Hauraki North 46 v 12 Whangamata 
Waihou 34 v 28 Paeroa
Senior B 
Waihou 43 v 17 Paeroa 
Waihi Athletic 22 v 23 Mercury Bay 
Thames 30 v 15 Ngatea 
Cobras - Bye 
Hauraki North - Bye
Super Rugby Week 13 saw the Chiefs with a win at home playing the Sharks, the Crusaders back to their winning ways after a draw last week beating the Bulls in Pretoria, the Blues going down to the Hurricanes at home and Highlanders getting the points against the Jaguares in Dunedin.
Listen to the full report by clicking our podcast link.
Thanks Harcourts Gold Star Real Estate Thames, Paeroa, Waihi and Waihi Beach for supporting rugby.