Gold FM Rugby Report with Harcourts Gold Star Real Estate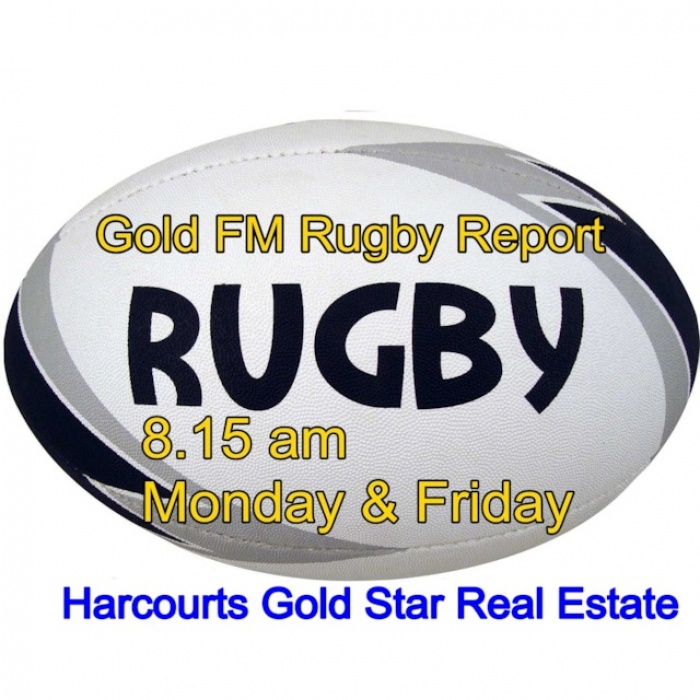 CEO of the Thames Valley Rugby Football Union Edmond Leahy joined Brian Gentil to run through the results of all the rugby across the long weekend. They started with a look at the Thames Valley Senior B Competition followed by the Senior A games, where there was an upset or two.
HG LEACH SENIOR A 
Mercury Bay 24 v 03 Coromandel
Tairua 31 v 03 Whangamata 
Waihou 22 v 46 Thames 
Waihi Athletic 37 v 38 Hauraki North 
Paeroa 22 v 43 Cobras
HG LEACH SENIOR B 
Mercury Bay 07 vs 21 Ngatea
Waihou 07 vs 32 Thames 
Waihi Athletic 27 vs 15 Hauraki North 
Paeroa 15 vs 05 Cobras
Then it was on to the Super Rugby and Round 16. 
The Blues blew a win giving away a try at the end of their game against the Bulls, ending with a 22 all draw. 
The Chiefs 'home game' in Fiji against the Crusaders was a tough game, with the Chiefs the final victors 40 – 27. Meanwhile the Hurricanes, travelling across to South Africa, picked up a good win over the Sharks 30 – 17. 
Edmond also spoke about the Sevens Rugby team who came away at the end of their season in third place overall, going down to Fiji in the final over the weekend. Listen to the interview for a run-down of those games along with the other South African and Australian Conference matches and a wrap up of all the rugby news by clicking on our podcast link.
Thanks Harcourts Gold Star Real Estate Thames, Paeroa, Waihi and Waihi Beach for supporting rugby.