Gold FM Rugby Report with Harcourts Gold Star Real Estate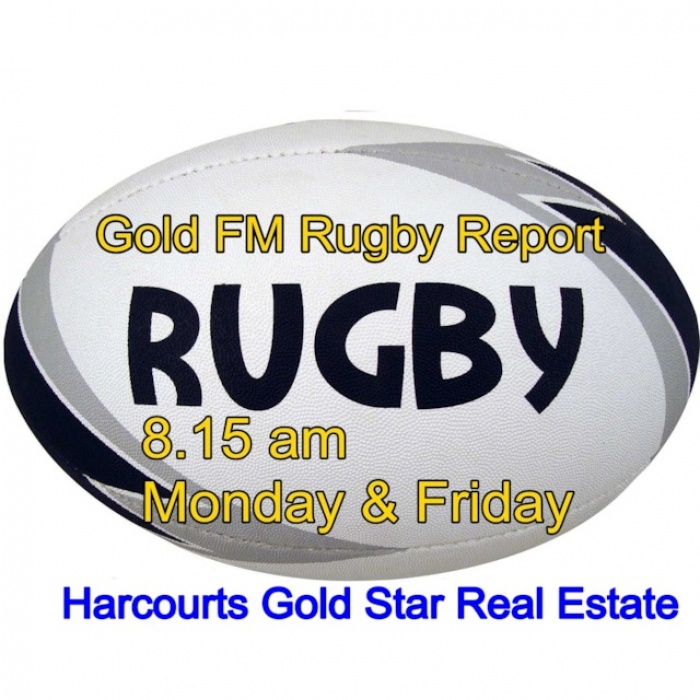 The rugby is heating up with the Thames Valley Tom Jordan Cup Senior A and H. G. Leach Senior B Competitions. 
Edmond Leahy, CEO of the Thames Valley RFU joined Brian Gentil to go over the games in both the Thames Valley Competitions and they also looked at the Super Rugby games across the weekend. 
The Chiefs have the bye this week, the Highlanders have the home ground advantage against the visiting Bulls, the Reds are at home in Brisbane where they meet the Blues, the Crusaders are the favourites with their home game in Christchurch against the Rebels and the Hurricanes are in Johannesburg playing the Lions. They also touched on all the other teams in the Australian and South African Conferences. 
The weather will play a part in the games Edmond said, with a few showers expected while temperatures are still mild for plenty of sideline support for the teams. 
Senior A Draw
Coromandel v Paeroa @ Coromandel - 2pm
Cobras v Waihi Athletic @ Boyd Park - 2pm
Hauraki North v Thames @ Waitakaruru - 2pm
Tairua v Waihou @ Tairua - 2pm
Whangamata v Mercury Bay @ Whangamata - 2pm
Senior B Draw
Cobras v Waihi Athletic @ Boyd Park - 12.25pm
Hauraki North v Thames King Country @ Waitakaruru - 12.25pm
Ngatea v Paeroa @ Ngatea Domain - 2pm
Waihou Bye 
Mercury Bay Bye
To hear the interview click our podcast link.
Thanks Harcourts, Thames, Paeroa, Waihi Beach and Waihi for supporting rugby.