Gold FM Rugby Report with Harcourts Gold Star Real Estate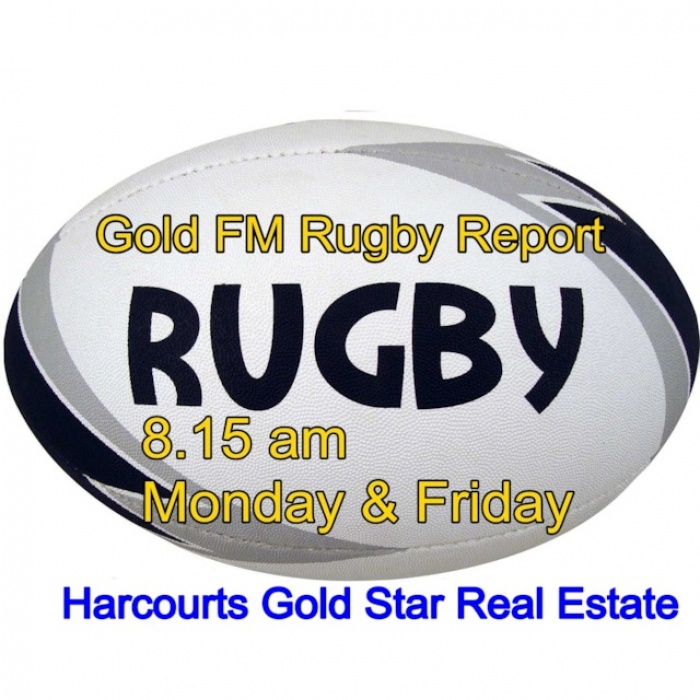 There were some windy conditions and rain to contend with for some of the Thames Valley sides playing this last weekend. Listen to our podcast for highlights and results.
Edmond Leahy caught up with Brian Gentil and ran through the H G Leach Cup Senior B games and the Senior A Tom Jordan Cup results before going on to the Super Rugby. 
The Chiefs had the bye while the Highlanders ended their game against the Bulls with a draw 24 all. 
The Reds pipped the Blues 29 – 28 and the Crusaders left the Rebels in their wake winning 66 – 0.
 The Hurricanes were in South Africa playing the Lions, coming away victors 37 – 17. 
Edmond covered the other Australian and South African conference games as well as they head towards the playoffs, with just one week left in regular competition.
Thames Valley Results:
HG Leach Senior A
Coromandel 29 v 34 Paeroa 
Cobras 55 v 14 Waihi Athletic 
Hauraki North 21 v 25 Thames 
Whangamata 10 v 15 Mercury Bay 
Tairua 35 v 19 Waihou
HG Leach Senior B 
Cobras 35 v 17 Waihi Athletic 
Hauraki North 31 v 10 Thames 
Ngatea 32 v 13 Paeroa 
Waihou - Bye / Mercury Bay - Bye
Listen to the full Gold FM Rugby Report by clicking our podcast link.
Thanks Harcourts Gold Star Real Estate - Thames, Paeroa, Waihi Beach and Waihi for supporting rugby.