Gold FM Rugby Report with Harcourts Gold Star Real Estate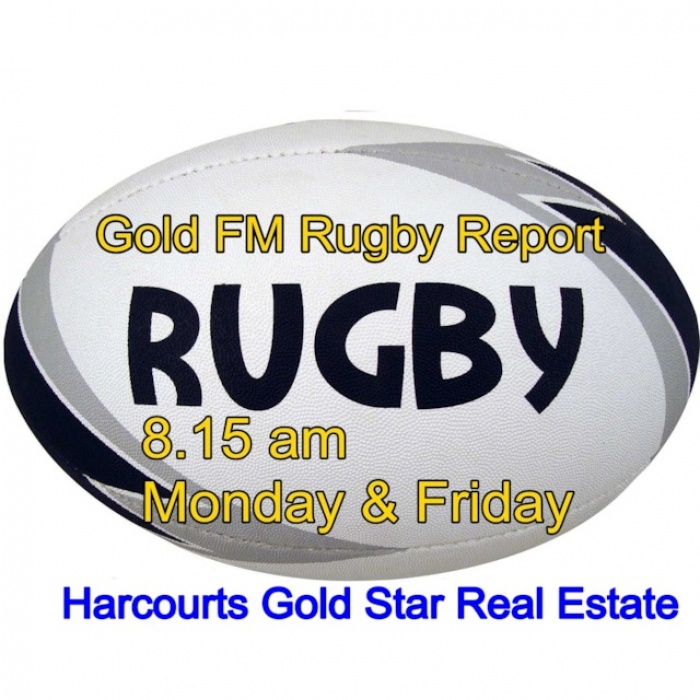 Edmond Leahy, CEO of the Thames valley rugby Football Union covered all the games across the weekend that were played in both the Senior A Tom Jordan Cup as well as the H G Leach Cup Senior B games. 
There were some high scoring games, and a draw, as we predicted on Friday.
Thames Valley Results Saturday 15 June 2019
Senior A
Thames 38 v 18 Cobras 
Waihi Athletic 41 v 21 Coromandel 
Mercury Bay 30 v 30 Tairua 
Paeroa 34 v 29 Whangamata 
Waihou 24 v 31 Hauraki North
Senior B 
Thames 61 v 00 Cobras 
Waihi Athletic 12 v 14 Ngatea 
Paeroa 17 v 26 Mercury Bay 
Waihou 10 v 39 Hauraki North
Edmond and Brian then went on to the Super Rugby and the final weekend of regular games, heading into the quarter finals. These games are crucial for the playoffs, with four positions depending on the outcome of this weekend's games. It was almost all good news for the New Zealand sides with only Auckland missing out, while the other sides will all feature this coming weekend. 
The Crusaders will host the Highlanders, the Hurricanes are at home against the Bulls, the Chiefs are travelling to Buenos Aires to take on the Jaguares and the Brumbies have the home ground advantage as they take on the Sharks.
Listen to the full Gold FM Report with Edmond Leahy by clicking on our podcast link.
Thanks Harcourts Gold Star Real Estate Thames, Paeroa, Waihi and Waihi Beach for supporting rugby.