Gold FM Rugby Report with Harcourts Gold Star Real Estate Paeroa, Waihi & Waihi Beach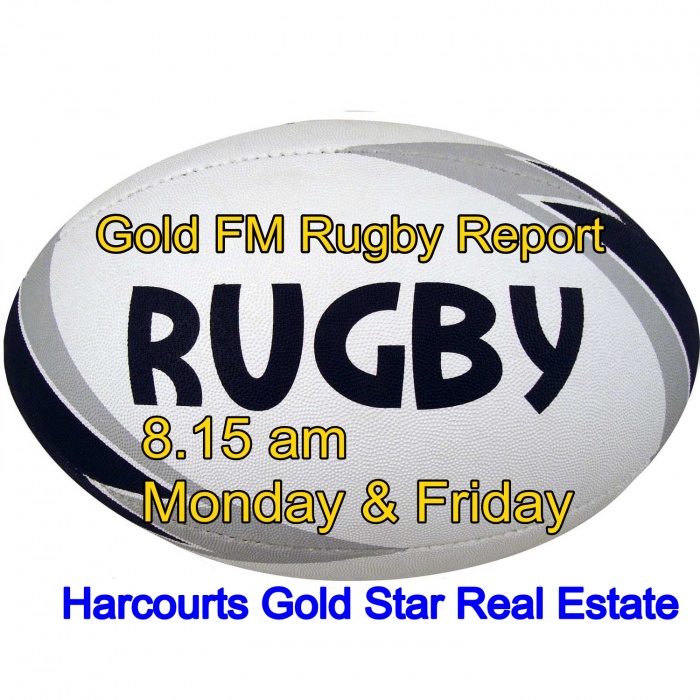 Thames Valley Rugby CEO Edmond Leahy called in to talk rugby in a very busy week as he gears up for the Senior Semi-Finals this weekend.
Edmond and Brian Gentil ran through the draw and game times and rounded off with a chat about the big guns being pulled out in the Super Rugby.
Senior B McDonald Cup
Thames v Paeroa @ Thames 12.25pm
Hauraki North v Waihou @ Waitakaruru 12.25pm
Senior A Reserve Lawrence Cup
Hauraki North v Mercury Bay @ Waitakaruru 2.00pm
Whangamata v Waihi Athletic @ Whangamata 2.00pm
Senior A Patrons Cup
Cobras v Paeroa @ Te Aroha 2.00pm
Coromandel v Tairua @ Coromandel 2.00pm
Premier McClinchy Cup
Waihi Athletic v Mercury Bay @ Waihi 2.00pm
Thames v Waihou @ Thames 2.00pm
Click play to hear the full rugby report. Thanks Harcourts Gold Star Real Estate Paeroa, Waihi Beach and Waihi for supporting rugby!