Gold FM Rugby Report with Mitre 10 Waihi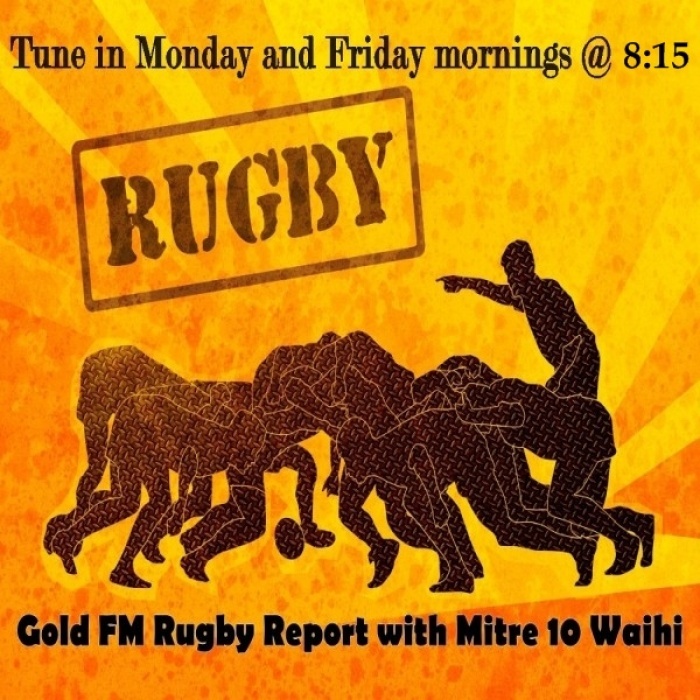 Despite damp grounds around the region, there was some good rugby played over the weekend. 
Thames Valley Rugby Union CEO Edmond Leahy reported in with the provisional results from the Premier, Senior A, Senior A Reserve and Senior B games. 
The Super 18 Round 17 competition heads into the playoffs this weekend. 
Tune in on Friday morning at 8:15 am to hear Edmond talking about who's playing and where this weekend and with a bit of luck we'll be in time to hear who makes the grade for the Thames Valley Swamp Foxes. 
Provisional results:
 Premiers 
Cobras 10 - Waihi Athletic 29 
Hauraki North 20 - Mercury Bay 15
Senior A 
Thames 67 - Paeroa West 31 
Waihou 64 - Coromandel 12
Senior A Reserve 
Waihou 20 - Hauraki North 12 
Whangamata won by default over Paeroa Old Boys
Senior B 
Cobras 31 - Thames 5 
Waihi Athletic won by default over Ngatea
Click play to hear Edmond Leahy discussing the games with Brian Gentil.