Gold FM Rugby Report with Mitre 10 Waihi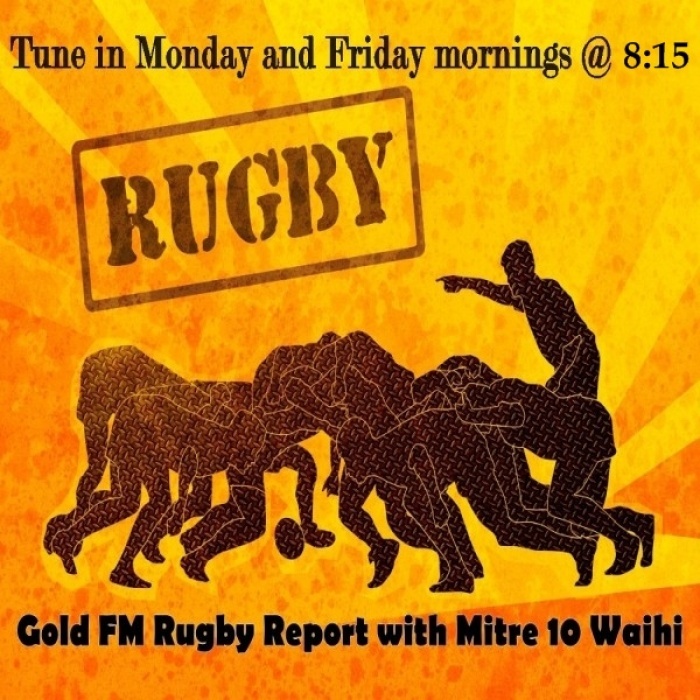 Thames Valley Rugby Union CEO Edmond Leahy reported in on what's shaping up to be another busy weekend of rugby. Now that the youth and secondary rugby competition is over the youth representative rugby begins. Edmond went through the games this weekend. 
Saturday 19th August 
Thames Valley Under 14 V Matamata College U14 - Te Aroha College - 12:30 PM 
Thames Valley Under 16 V Corinthians Selection - Matamata - 12:30 PM 
Thames Valley Under 18 V Waikato Secondary Schools - Paeroa - 12:30 PM
Thames Valley Development v King Country - Taupo - 2:00 PM Under 85's Competition Starts on 26 August
The Swamp Foxes are 'in camp' preparing for their first game and will be out and about in Paeroa tomorrow followed by some serious training.
The Mitre 10 Cup kicked off last night with North Harbour just squeezing home against Otago. 
Neighbours Tasman and Canterbury square off tonight with three more games tomorrow. 
Edmond ran through the teams, venues and times, including Sunday's Mitre 10 Cup games. 
Friday, August 18 
Tasman v Canterbury - Trafalgar Park, Nelson - 7:35 PM
Saturday, August 19 
Hawke's Bay v Southland - McLean Park, Napier - 2:35 PM
Taranaki v Waikato - Yarrow Stadium, Taranaki - 5:05 PM
Counties Manukau v Auckland - Ecolight Stadium, Pukekohe - 7:35 PM 
Sunday, August 20
Northland v Bay of Plenty - Toll Stadium, Whangarei - 2:35 PM 
Manawatu v Wellington - Central Energy Trust Arena, Palmerston North - 4:35 PM
All eyes will be facing across the Tasman for the All Blacks Bledisloe Cup match against Australia tomorrow night.
Join Edmond Leahy and Brian Gentil on Monday morning at 8.10 am for results and highlights. 
Click play to hear the full Gold FM Rugby Report.