Harcourts Gold Star Real Estate buffs up its Heart of Gold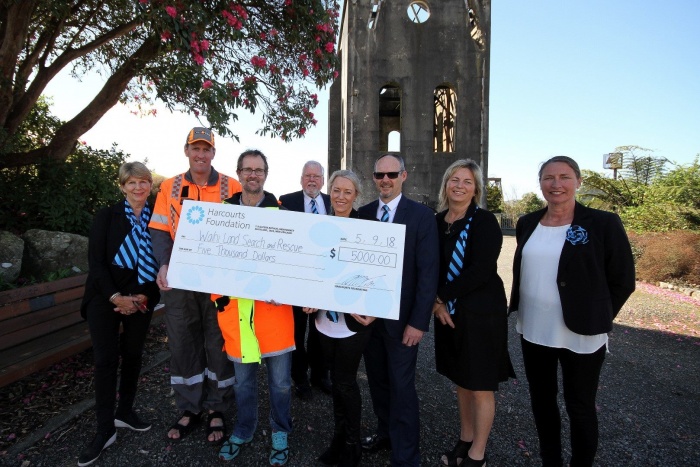 Harcourts Gold Star Real Estate is proud to support the Waihi Land Search and Rescue with a donation of $5,000 through the Harcourts Foundation. 
Waihi Land Search and Rescue (LandSAR) is one of over 50 specialist search and rescue groups around the country. They help police locate people lost, injured or missing in Waihi and surrounding areas.
This money is for the purchase of much-needed clothing for the 15 core members, specifically hi-vis emergency service vests and waterproof over-trousers.
In August 2008, Harcourts asked one simple question: "How can we better support the local communities that have supported us?" This question led to the establishment of The Harcourts Foundation.
The Harcourts Foundation has raised over $5 million, has assisted hundreds of charitable organisations throughout Australia, New Zealand, South Africa and the USA, and has helped literally thousands of people in need.
Harcourts Gold Star Real Estate has offices in Paeroa, Waihi Beach, Waihi and Thames.
Staff met with WaihiLandSAR representatives Robin Douglas and Wymond Symes in Waihi yesterday to present them with their $5,000 donation.
Photo: Di Lynds, Robin Douglas and Wymond Symes from Waihi LandSAR, John Wilson, Mel and Greg Sheppard, Dee Stevenson, Rhonda Munn