Paeroa Domain toilets back in business on weekends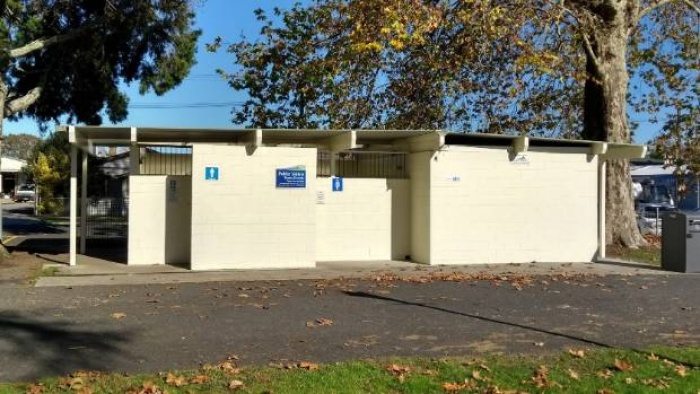 Hauraki District Council has backed down from its decision to close the Paeroa Domain toilets for 'general business' on weekends.
Closing them for everyday use was done to avoid the need for daily cleaning and intended to significantly reduce maintenance and upgrade costs.
Shutting the toilets to save money and only opening them for scheduled events caused a bit of a stink with residents. Feedback received has prompted the review of the decision.
Kyra Van Wetering, who started an online petition https://www.change.org/p/hauraki-district-council-john-trig… wrote online: 
The Domain & Park is central to our town centre. It provides a green space area for the kids to play and run around or a quiet place to contemplatively sit under a tree & eat your lunch, or have a break. 
If you're like me & have young children or frequently walk into town the closure of these toilets is highly inconvenient, especially if the library is closed which would be the next closest amenities. 
The council has cited that the public could use the library toilets (which has shorter opening times than most shops in town), or the two public toilets on the outskirts of town at the L&P bottle & on Marshall Street. This is fine if you're driving in a car but not when you're walking or even cycling (especially with kids in tow). The Domain toilets can be booked to be open for events (like athletics) but are otherwise closed for business. 
Please help me to petition the Council to keep these toilets open cos when you've got to go - you've got to go!
Paeroa Ward Chair Paul Milner accepts the Council underestimated the number of casual users that enjoy using the Domain, especially at weekends.
"We've taken on board all the feedback we received and realised that not having a toilet available on site for general use on weekends would mean the Domain would be used a lot less, which was never our intention," he said.
"As always, our intention is to provide the right level of service in the most cost-effective way, and redirecting users to the new library toilets was seen as a cost-effective alternative to the planned replacement of the Domain toilet block," he said.
"However, the community has given us some really good feedback on why this is not a workable solution, so over the next few months we'll review the situation and look at other options, including the possibility of relocating some of our existing public toilets into the centre of town."
In the meantime, the Domain toilets will remain open for business as usual on weekends. Outside of this they can be booked through the Council for scheduled events on weekdays.