Hauraki District Council Representation Review - Have Your Say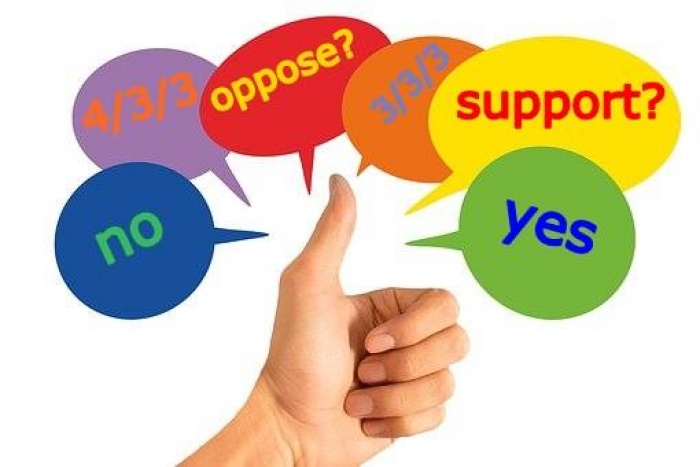 Local authorities are required to review their representation arrangements at least once every six years. As part of the representation review, a local authority can take a look at the structure of its membership and the way they are elected.
On the 27th of June, 2018 Hauraki District Council resolved to change its representation and reduce the number of councillors representing each of its three Wards.
They also resolved to not establish community boards.
Although the Hauraki District Council has called for public submissions, unless the option they have opted for so far changes (3/3/3) after the public submissions have been considered, the process must be referred to the Local Government Commission for the final decision because not allowing Waihi the extra representative does not comply with the fair representation rule.
The Hauraki District Council says the decision is "marginally non-compliant" but a quick check of the population numbers shows Waihi has a population of 7,340 – 1,190 more than Paeroa and 990 more than the Plains Ward.
Councillors were given seven options to choose from during their decision making process on June 27. After discussions, it came down to choosing between just two options – Option 3: Four councillors for Waihi and three each for Paeroa and Ngatea or Option 2: Three councillors for each Ward.
Waihi Ward Chair, Councillor McLean expressed his view that the Waihi Ward, due to its community of interest in relation to the mining operation in the town, justified a fourth elected member in the Waihi Ward.
When the vote was taken two Waihi Councillors, Max McLean and Anne Marie Spicer voted for Option 3 - ten councillors (plus the mayor) elected from three current wards (Plains Ward, three councillors, Paeroa Ward, three councillors, Waihi Ward, four councillors), with/without community boards.
The vote for Option 3 was taken by a show of hands and had 9 against the proposal for Waihi to have the extra councillor – Councillors Rattray and Smeaton from Waihi, Adams, Milner, Thorp and Daley from Paeroa and Councillors Leonard, Harris, and Swales from the Plains Ward all voted against.
The Deputy Mayor Toby Adams then invited that a motion be proposed in consideration of Option 2: (9 councillors from three Wards) 3/3/3 – without community boards.
Before standing and winning a seat at the Council table Ngatea Councillor Harris submitted against Waihi having an extra Councillor the last time the representation review happened (in 2012) and then appealed the decision to the Local Government Commission, which saw them overturn the decision for Waihi to have an extra representative.
No non-pecuniary conflict of interest was mentioned when Councillor Ross Harris moved in support of Option 2: (9 councillors from three Wards) 3/3/3, without community boards - Councillor Thorp seconded the motion.
A vote for Option 2 was again taken by a show of hands. 
One Councillor voted against the motion – Plains Ward Councillor Don Swales, who also submitted and appealed against Waihi having an extra Councillor at the last representation review in 2012.
Ten voted in support of three members for each of the three Wards - Councillors Leonard, Harris, Adams, Rattray, Milner, Thorp, Smeaton, Spicer, McLean and Daley – so because the motion for four for Waihi and three for the other Wards was lost all of the Waihi councillors voted for the 3/3/3 option rather than choosing to abstain.
The Remuneration Authority has been consulting with and inviting feedback from councils and councillors and recently made changes to the remuneration regime which could increase the amount of money councillors receive from the 2019 local government election, especially if the number to share the pool of money with decreases.
Recent comments by the council preferred option included a statement saying having less councillors who are paid more might allow some to consider it as a full-time occupation, although that was not a reason given for cutting councillor numbers.
The reason given for reducing the number of representatives and not allowing community boards "is to provide more effective representation to Hauraki District residents and ratepayers (whilst still ensuring accessibility to a large area made up of populated towns and villages and sparsely populated rural areas)" according to the Council Minutes.
"A reduction in Councillor numbers could result in greater diversity around the Council table and a more efficient council overall", Hauraki District Mayor John Tregidga said in media statements.
People have until 4 pm this Friday, August 03 to tell the Hauraki District Council whether they support or oppose the proposed representation review.
Submission forms are available at the Hauraki District Council offices or can be downloaded online here 
Residents are also able to make online submissions here https://weneedtotalk.hauraki-dc.govt.nz/representation-arrangements-review/