Helicopters to the rescue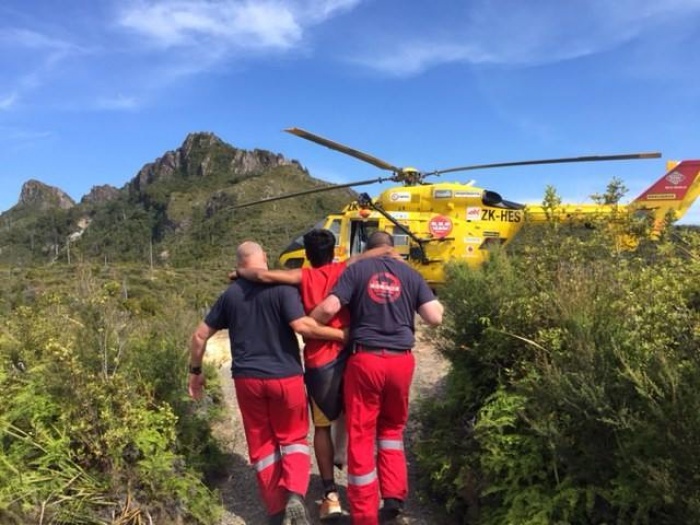 The rescue helicopter flew two missions to the Coromandel area yesterday.
At 1.25 pm Westpac 1 was tasked to Whenuakite to assist a female patient in her 50's suffering a suspected injury from a fall off a stationary trailer. The helicopter landed at Whenuakite School to meet the ambulance transporting the patient. She was flown to Middlemore Hospital in a serious condition. 
From the hospital, Westpac 1 crew was tasked to the Pinnacles Hut on the Coromandel at 3.15 pm to assist a male patient in his teens who had suffered a suspected fractured ankle. He was flown to Thames Hospital in a minor condition. 
Photo: Pinnacles ankle injury