Helicopters to the Rescue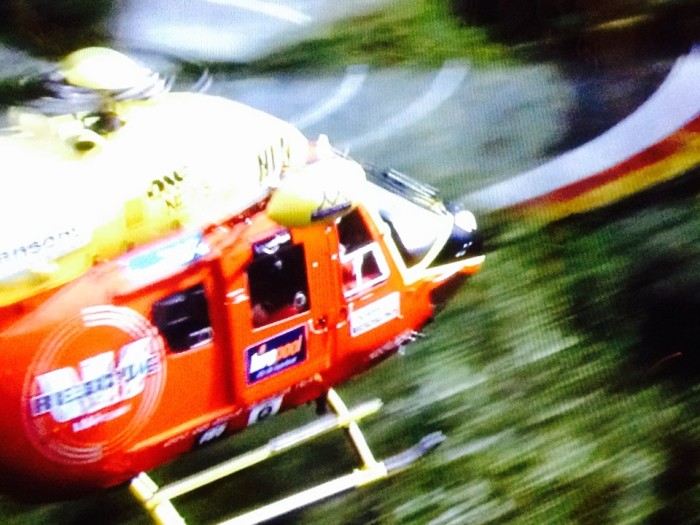 The Auckland Rescue Helicopter Trust provides an invaluable service across our region with helicopters and rapid response vehicles assisting at a variety of emergency situations across a huge area.
The Westpac 2 (W2) rescue helicopter was involved in the search for a plane that was reported overdue at 4.25 pm on Friday afternoon. W2 worked alongside Police and LandSAR flying the Coromandel Ranges three times, once on Friday to assist in the search of the Coromandel Ranges, and twice on Saturday during the search and recovery operation.
At 10 am on Sunday helicopters 1 & 2 were called by the Rescue Coordination Centre to assist with the Search and Rescue of four patients (two men and two women) aboard a life raft approximately 140 kilometres at sea, northeast of Whitianga. W2 crew winch inserted their Intensive Care Paramedic to retrieve all four patients. Luckily the four rescued people were not suffering from any serious injuries after their ordeal. While enroute, W1 was stood down, after W2 successfully retrieved all four patients, and was retasked to assist a patient at Manukau Heads.
Two babies were transferred from Tauranga and Waikato Hospitals to Starship Hospital in Auckland over the weekend.
Seven calls were medical assists between Friday afternoon and Sunday afternoon at 3.30 pm when W1 crew were tasked to Hampton Downs to assist a male patient in his 30's involved in a motorcycle accident. He was flown to Waikato Hospital in a serious condition.