Hot Water Beach loos flushed with success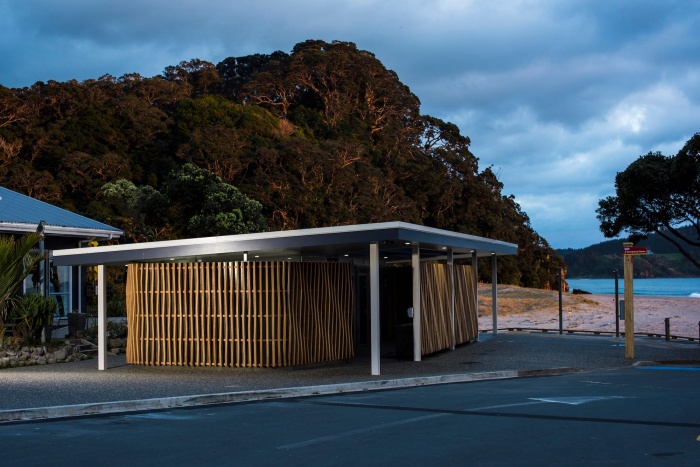 Thames Coromandel District Council's Hot Water Beach toilets have been named 'Best Loo' in the Keep New Zealand Beautiful Awards.
The Best Loo Award recognises the best public loo in the country. Judges take into consideration the location, facilities, cleanliness, interior, exterior and the surrounding environment of the loo. 
The Hot Water Beach public toilet facility officially opened just a year ago. They are located on the forefront of the world famous Hot Water Beach which sees visitors including overseas tourists, New Zealand visitors and locals flock to the area over summer.
The facility has been purpose built to accommodate high tourism numbers, large amounts of sand and a harsh beachside environment. Low maintenance and easy to clean, the Hot Water Beach facility helps to provide an exceptional visitor experience for overseas visitors and locals alike.
Photo: Thames Coromandel District Council