International flavour at Gold FM Breakfast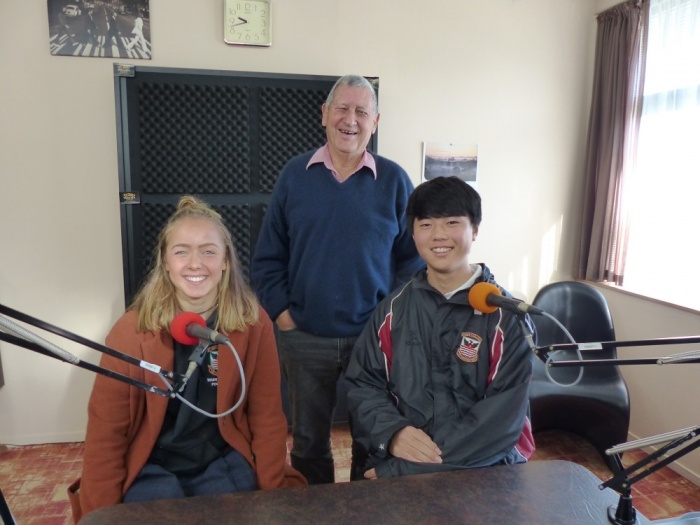 Waihi College international students Xenia and Hiroto, along with chaperone John Keall, joined Brian Gentil in the studio for a chat. 
Xenia is from Zurich in Switzerland and Hiroto is from Japan. The populations of their home cities are huge in comparison to Waihi's population so they are experiencing a big difference in daily life. 
They both have pets and both have a brother in their family. Technology makes it easier to keep in touch with family back in their home countries.
John Keall started working at Waihi College about 15 - 18 years ago and retired about 6 years ago. He's a big supporter of overseas students and helps out where he can. John said it's a good idea to bring the students to Gold FM so that townspeople can learn about them. "We are very, very lucky in New Zealand schools to have these overseas students stay with us," John said. "You can't measure the benefit in many cases but they are very, very real." 
Hiroto and Xenia talked about their experiences both at home and here in New Zealand. And...Brian finally got a yes to the "Do you like Marmite?" question. Xenia gave it an eight and a half out of ten! It's not for Hiroto though.
 New Zealanders have a habit Japanese people find quite strange according to Hiroto. 
Click play to find out what it is and to hear the full interview.