International flavour for Gold FM Breakfast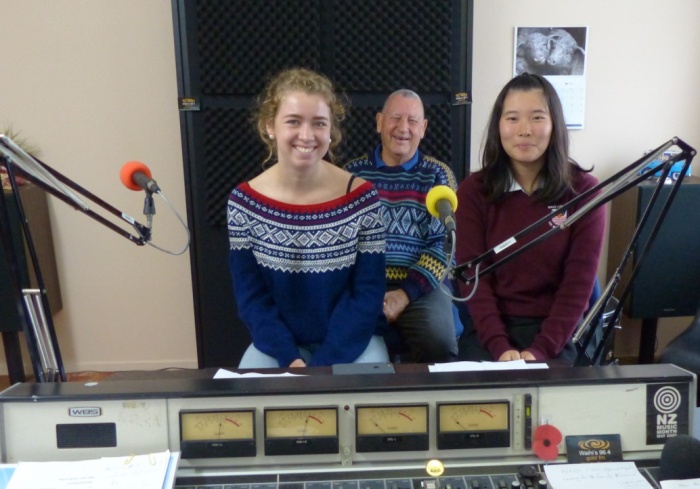 It was a pleasure to welcome two international students, along with their chaperone to Gold FM's Breakfast Show today. 
John Keall has had a lot to do with international student programmes and he approached us to see whether students could experience a local radio interview. 
We thought it would be interesting to find out what college students from other countries think about their stay in New Zealand and hosted Elise from Norway and Nodoka from Japan this morning. 
Brian and John chatted with the girls to hear about the differences in schooling and life from their country to ours. 
Click play to listen in.