Join the Community of Learning Conversation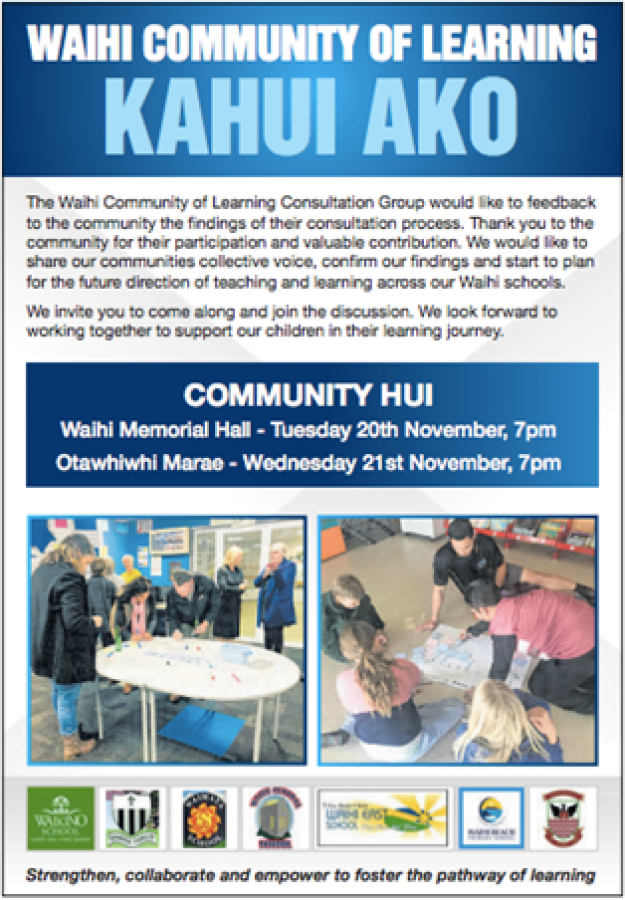 Waihi Community of Learning has been talking with the community about the future of children's learning and thank you for your participation and valuable contribution.
Now they'd like to let you know the findings of this consultation.
Join the conversation on Tuesday at Waihi Memorial Hall from 7 pm and Otawhiwhi Marae on Wednesday at 7 pm.
Everyone's input will assist planning for the future direction of teaching and learning across Waihi schools.