Kaiaua coast home and property assessments complete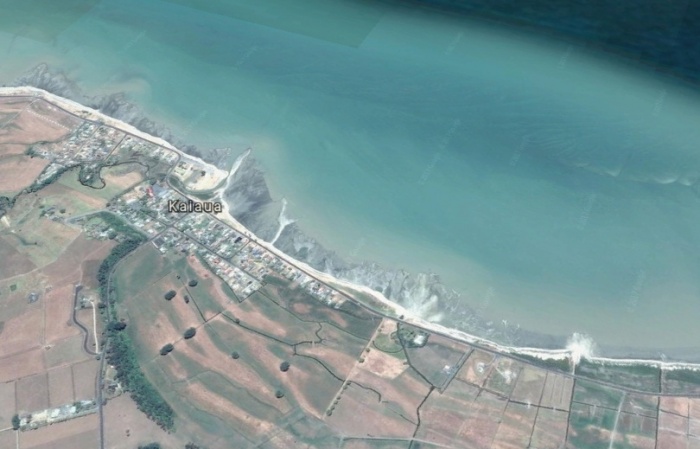 Initial assessments of the damage to homes and farms in storm affected areas of the Kaiaua coast, including Kaiaua, Waharau, Whakatiwai, and Pukorokoro/Miranda, have now been completed. Anyone who thinks their home or property may have been missed is asked to please phone the Hauraki District Council and arrange a visit.
Overall, 241 residential buildings were inspected. Of these, 12 are considered severely damaged and uninhabitable, 72 are considered moderately damaged and partially habitable, and 157 received minor damage.
In the rural sector, 18 farms have been assessed by Civil Defence teams in conjunction with Rural Support Trust. Of these farms, 3 are considered to have severe pasture and crop damage. The remaining farms have varying amounts of pasture and crop damage. Properties located in a small area of Waikato District, bordering Hauraki District are being assessed by Waikato District Council.
Council Civil Defence Recovery Manager Peter Thom says Council and the Rural Support Trust will be following up on a number of enquiries and offering help where they can. The Council is also in the process of setting up a Disaster Relief Fund for the Kaiaua Coast area.
"We've had an overwhelming response from people wanting to donate money to help those affected by the flooding. We'll publicise details of how people can donate to this fund as soon as we can," he said.
The clean-up continues
Skip bins will continue to be available along the coast for residents doing clean-up work until the end of the weekend. After this people should contact their private insurers about covering the cost of rubbish removal.
Dust sweepers have recently been clearing dust from East Coast Road. Unfortunately, it's not possible to dampen the roads before doing this work as it doesn't sweep up well when wet, and once it dries it sets a bit like concrete. Hauraki District Council apologises for any inconvenience caused by this and appreciate people's patience while they get this work done. As dust will collect in gutters and on rooves during this work, people are advised to disconnect rainwater tanks and spouting before the next rainfall to avoid dust entering their water supplies.
Freedom camping
The Kaiaua Boat Ramp Freedom camping area is closed until further notice to prevent overloading of infrastructure in the area. Rays Rest camping area is not officially closed, but we are advising people to avoid the area as the sand that has been deposited there is deep and soft in places and vehicles have needed to be towed out. Contractors will also be doing quite a bit of work in the area over the coming weeks.
Ministry of Health guidance
• Swimming in the area is safe
• Eating shellfish gathered in the area is not recommended at this time
• Most home-grown vegetables and fruit affected by flood water can be washed and eaten 7 days after the event. Leafy vegetables such as lettuce should be discarded.