Kauri tree - a threatened species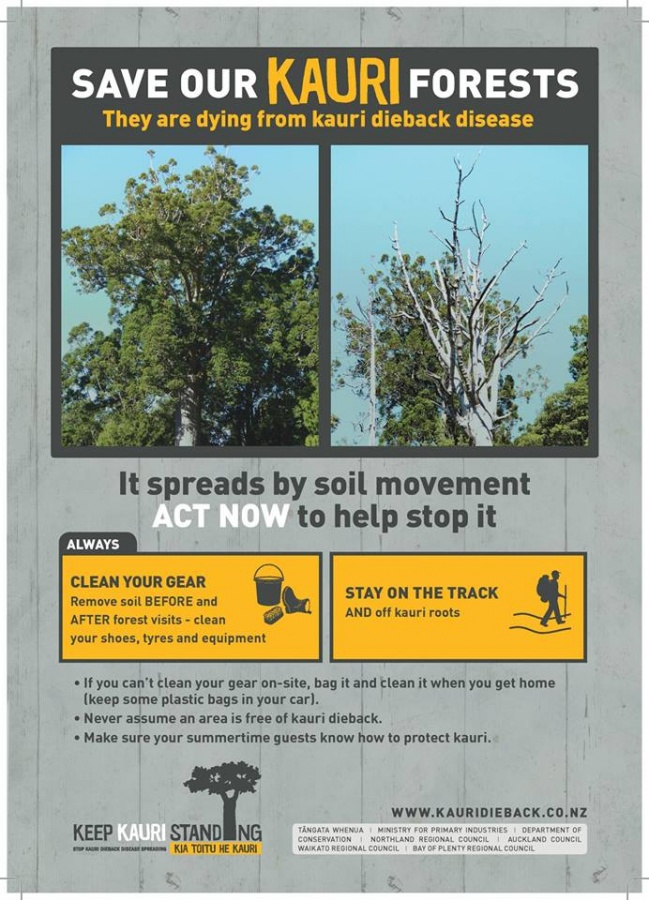 For the first time, the mighty kauri has been classed as a threatened species due to the unabated spread of kauri dieback.
The effect of the plant disease myrtle rust on New Zealand's 30 or so myrtle species such as pōhutukawa, mānuka, rātā and ramarama, is still unknown but all of these species have been classed as threatened as a precautionary measure.
DOC director of terrestrial ecosystems Matt Barnett said the spread of dieback disease led to the reclassification of kauri, one of the world's largest and longest-living tree species.
He said more plant species were now under threat from diseases, possums, rabbits and other animals, and changes in land use.
Mr Barnett said 113 more plants were now classed as threatened, since the last conservation assessment in 2012, bringing the total number of plants in the category to 402.
"Threats like kauri dieback, browse by possums, goats, rabbits and other animals, and changes in land use, particularly in the eastern South Island, have caused the observed decline of 61 plant species, which are now in a worse state than five years ago.